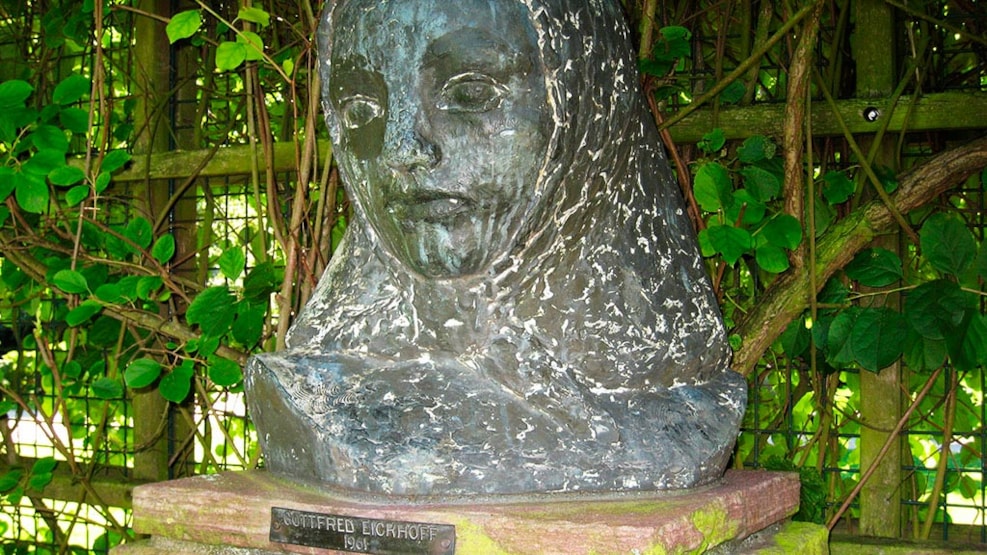 Detail from 'Roepigerne'
The bust is a replica of a detail from Eickhoff's sculpture The Beetworkers, which was erected in 1940 on the square in Sakskøbing as a monument to the farm workers who worked in the beet fields. You will find the bust in the rotunda in the Fairytale Garden.
The artist Gottfred Eickhoff (1902 - 1982) was a pupil of Harald Giersing and subsequently studied in Paris with Charles Despiau, among others. During his stay in Paris, he became acquainted with Astrid Noack and Adam Fischer, both of whom lived in Paris.