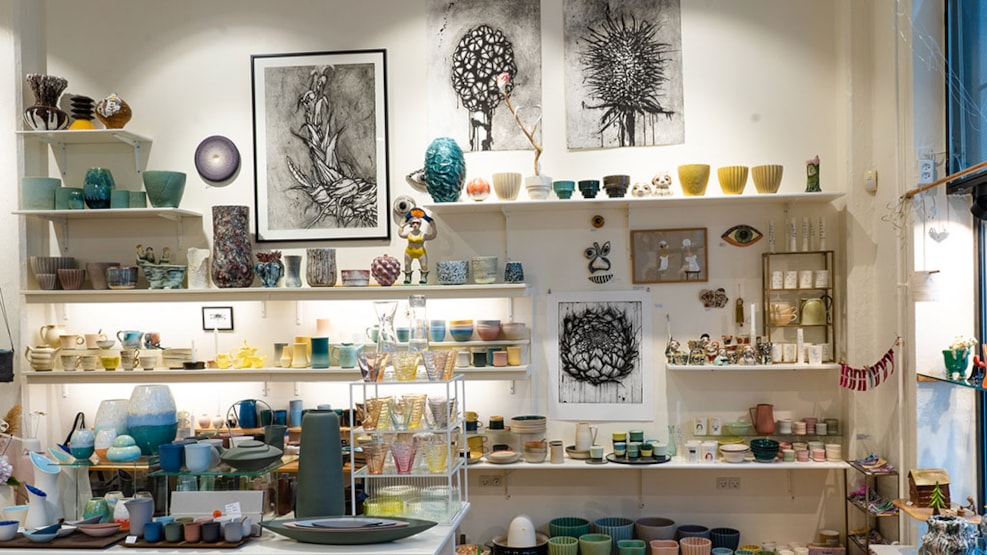 Dina Vejling - Danish Crafts
Dina Vejling - Danish Crafts presents a wide range of Denmark's most talented artisans in ceramics, home textiles, precious metal jewelry and glass. Dina Vejling functions as both a gallery and an outlet, and the shop is worth a visit in itself. Beautiful and quirky stand side by side, begging to be taken home.
Dina Vejling visits the various workshops in Denmark and brings arts and crafts back to her shop in Odense. Therefore, there is often a story for the various products. The shop is located in Brandts Passage in the middle of Odense's Latin Quarter with the cultural environment in the historic factory buildings.
Adjacent to the shop you will find Galleri + RUMMET, where you can get an insight into the artists' work methods, choice of materials, etc.