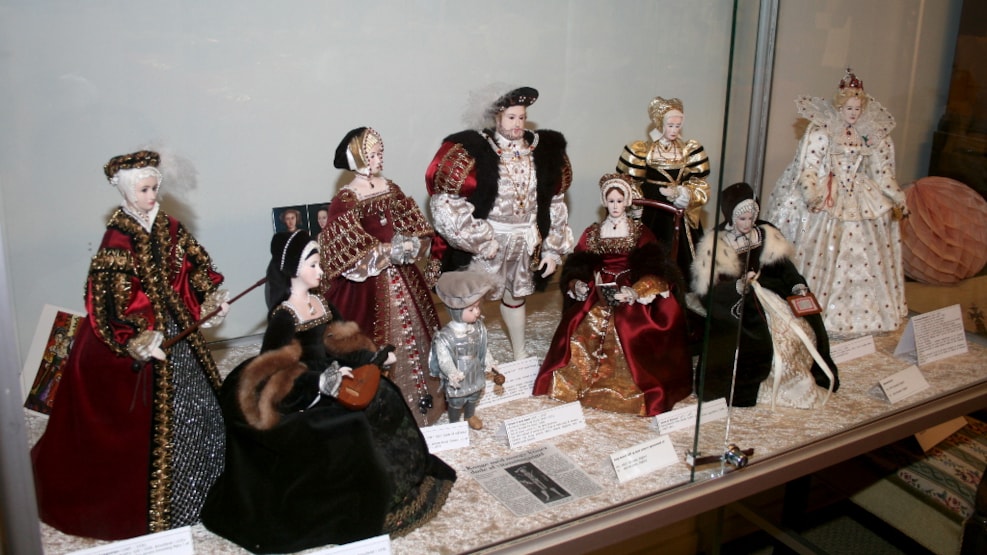 Doll museum at Humlemagasinet
An impressive doll collection, including dolls of the Danish royal family.
The doll collection formerly belonged to the Historical Doll Museum in Kerteminde, but has later come into the hands of Humlemagasinet.
The dolls are made of porcelain and have impressive features and characteristics. See, among others, HM Queen Margrethe, King Gorm the Old, and King Valdemar Sejr who holds the Jutland Law (first law of all Denmark) in his hand. There are approx. 130 dolls in the collection.
The dolls in the collection have been made by the artist Kirsten Gynther Eriksen for 25 years.