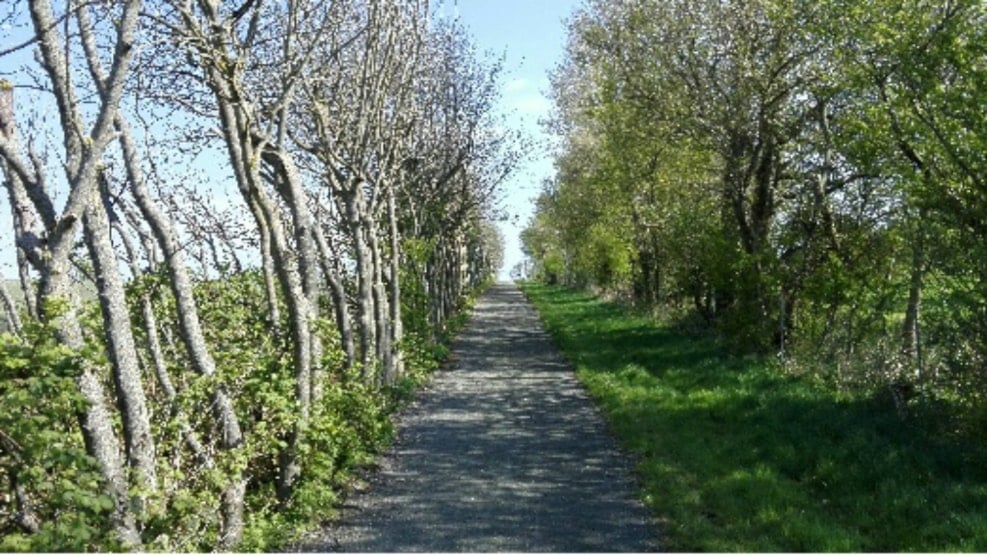 Ejnar's Trail
Ejnar's Trail is a cosy and beautiful trail around and through Ærøskøbing layed out on request from an old islander called Ejnar.
For example, start the trip in Ærøskøbing by going out of Vråvejen, turn left after approx. 1 km and follow the trail to Løkken. continue from Løkken til Møllebakken and return to Ærøskøbing. If you are in to a little longer walk, you can walk up to Møllebakken to where it meets Tivoli and turn left of the "Love Trail". It ends at Nevre / Smedevejen, then turn left a little and right at Villa Blomberg. At their driveway, take a small trail to the left down to Nevrestien and then left to Ærøskøbing again.
This trail was established in 2016. It runs through land donated by private landowners and is partly financed by the estate of an Ærø resident, Ejnar Ernst Petersen.
It is twofold so that one side is a bike / hiking trail and the other is a horse riding trip.
Dogs must be leashed.