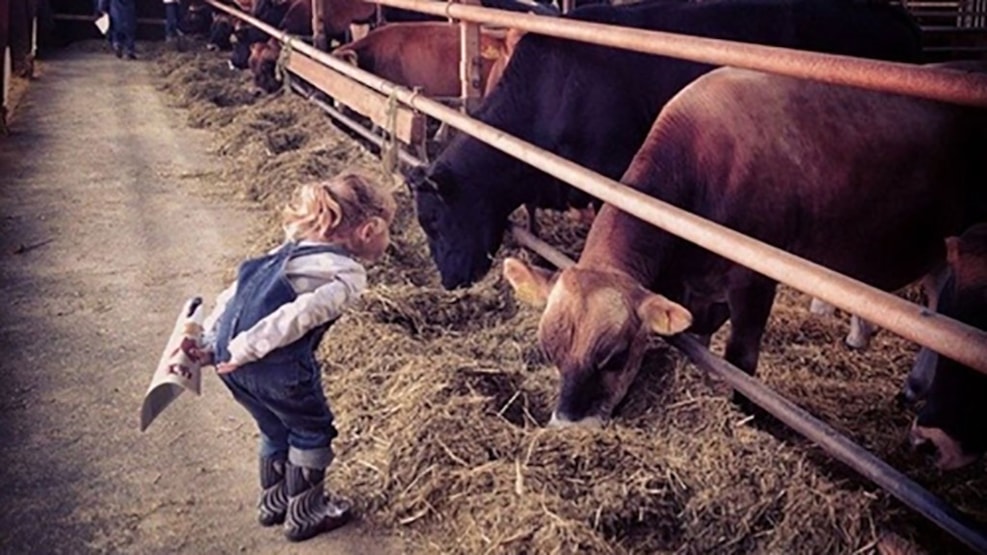 Enemærket Farm Shop
In the farm shop Enemærket, you can buy well-hung meat from calves that are offspring of Jersey and Belgian blue-white cattle, which is a beef cattle.
The calves are born on 4 farms that have Jersey cattle.
They grow up on the farm Enemærket in boxes with straw and get mixed feed consisting of grass, corn and a special concentrated mix.
After approx. 13-15 months, they are slaughtered at the Gelsted butcher and hang for ripening for 16 days.
Then they are partitioned and vacuum packed. They are in Enegården's refrigerated cabinets for another 14 days.
The meat is tender and tasty.
Farm shop
In the shop, we can offer over 40 different cuts.
We have meat for barbecue, parties and everyday life. In addition, you can buy sausages and much more. In the shop we can offer advice and guidance, and on our website, you can find recipes made from our meat.
We sell eggs from chickens that live in a large barn with access to a large outdoors area.
You can also buy eggs outside of opening hours.
You can say hello to the calves and chickens, however, there is no possibility for guided tours.
Enemærket is alsp a Pintrip host with room for 3 campers.
Opening hours
Monday-Wednesday: Closed
Thursday-Saturday: 10:00-17:00
Sunday: 10:00-14:00