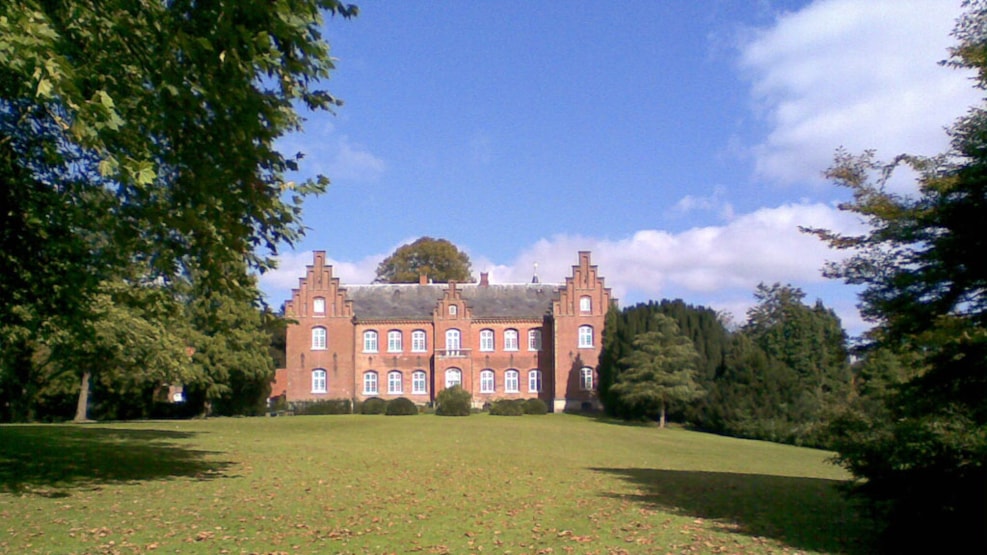 Erholm Gods
Erholm Manor 

In 1850, the original timber-framed farm was torn town and the existing Erholm Manor was built in neo-Gothic style according to drawings by architect J. D. Herholdt, who is also renowned for designing the old Library of Copenhagen University and Odense Town Hall.

The building was completed in 1854 and its features included one of Denmark's first central heating systems.Later a stair turret, designed by Martin Borch, was added, after which the main building took on the appearance it has today.

You are welcometo vist the garden, which is open until sunset.