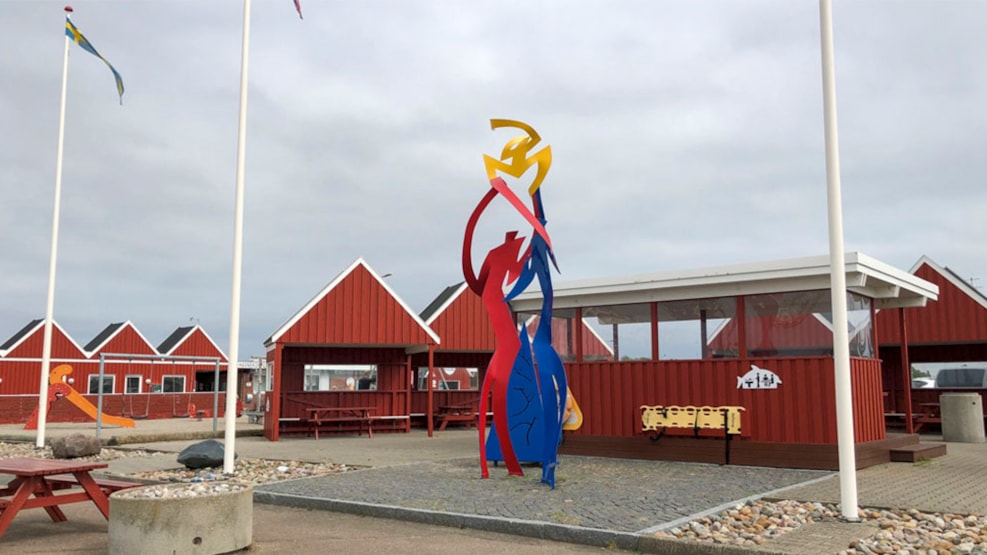 The family, Alfio Bonanno
In Bagenkop stands an artwork that most people wouldn't immediatey associate with its creator
The Family 
Artist: Alfio Bonanno

Created: 1992
Steel-sculpture
Alfio Bonanno is best known as a Land Art-artist, but his portfolio of work contains many different facets, one example of which can be seen at Bagenkop Harbour. Here you can see Alfio's sculpture 'The Family'. The sculpture represents three figures: one red, one blue and one yellow. The sculpture can simply be interpreted as two adults lifting up a child. The figures, with their long limbs, are reminiscent of the beings that often appear in Alfio's paintings, but the figures in the sculpture are in no way as organic as those in his paintings.
For Alfio it is the idea or message, that dictates which materials he chooses to work with. The common theme in his works is that they always revolve around the relationship between people and nature.
The sculpture was created from steel sourced from a local company on Langeland, AluStål.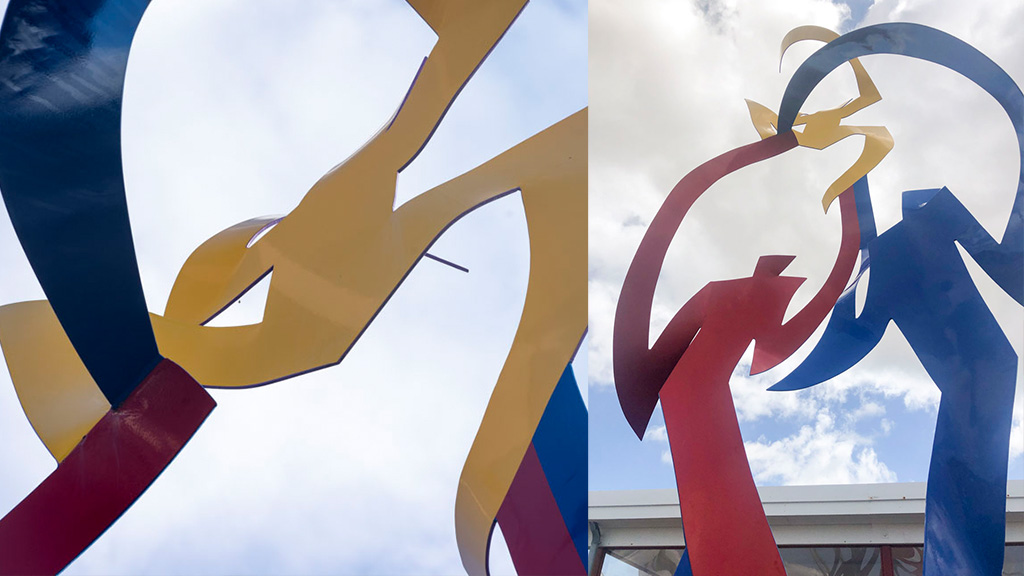 Alfio Bonanno
Bonanno was born in Sicily and was raised in both Australia and Italy, but since 1975 he has made his home on Langeland. He is well known both at home and abroad for his work in the Land Art, and he has made a significant contribution to artistic life on Langeland. You can read more about Alfio Bonanno here.