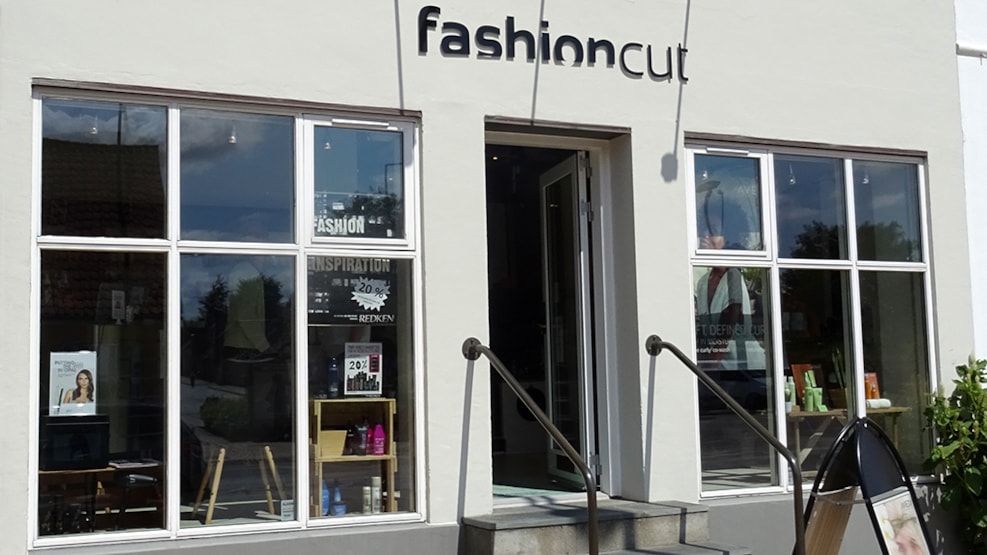 Fashion Cut
Fashion Cut is a modern hair salon in constant development. We take the time to listen to you and your wishes and needs concerning your hair, and to guide you to the right products.
We start a haircut with an offer of a head/scalp massage, so you get a sense of wellbeing. We use environmentally conscious products like Aveda, which is 95% based on natural ingredients and take care of both you and our environment. We also do a total looks set-up and make-up for parties.
We sell Delilah and Aveda makeup and GHD and REDKEN hair products as well as TopShelf for men. To keep updated, we regularly go on courses at home and abroad.