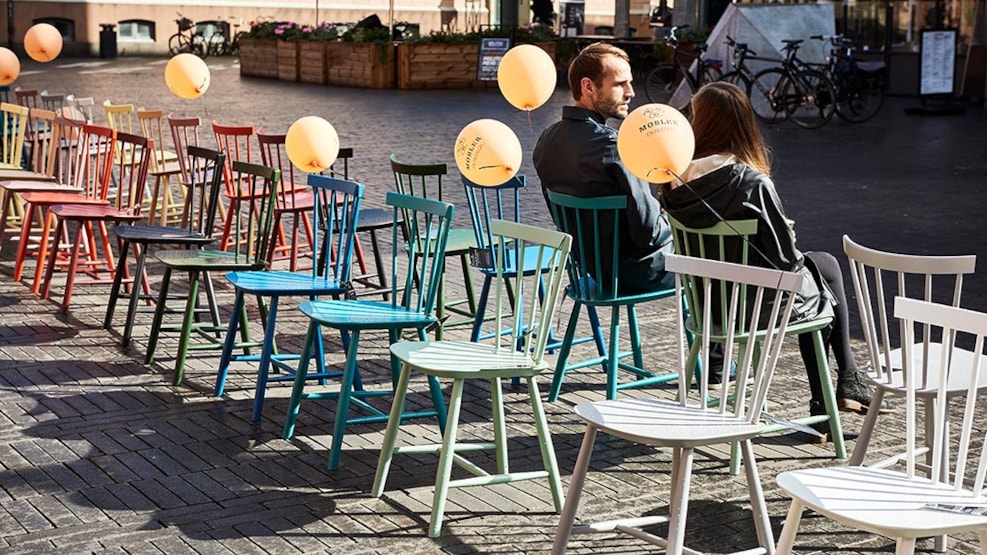 FDB Furniture Odense
FDB Furniture has a long tradition of good craftsmanship. Quality, durability, and sustainability are keywords for FDB Furniture to ensure the best product. 
The story of FDB Furniture
FDB Furniture was founded in 1942 when the founders saw a possible market and the aim was to design beautiful, functional furniture that would be accessible to everyone, not just wealthy buyers. FDB Furniture has therefore always had a philosophy that quality should be for everyone, and their quality furniture is therefore also affordable. This philosophy has always been based on the fact that functionality meets quality and durability in which the idea is that furniture should last a lifetime. FDB Furniture has therefore always had the customer and the user of the products in their thoughts.  Both the fact that the products must be affordable for the ordinary Dane and how people use furniture through time, both as a child and as an adult.
Products and designers
FDB Furniture sells a wide range of furniture, including chairs, tables, sofas, bar stools and bar tables, garden furniture, various textiles, and much more. FDB Furniture has a long history of different designs. This also means that there have been many designers over the years, in fact as many as 27 designers. Older designers like Børge Mogensen and newer ones like Emil Holck Reimert. So when Coop now revives the classical products, it is with new forces from the young designers with respect for the previous designers in which they all had the same goal in mind.
Quality and responsibility
At FDB Furniture, they have a clear goal to be carbon neutral. This is achieved, for example, by all wood produced being FSC certified and all textiles being labeled with oeko-tex. FDB Furniture also aims to be Svanemærket across its entire range of products. When FDB Møbler thinks of sustainability in their products, a certain quality is also derived. The products are durable and the lifetime of the furniture is a minimum of 30 years. And it is not only the physical durability that is long, but also the design, which is simple and timeless, and therefore something that lasts for generations and is therefore passed down in families. So if you're looking for timeless quality from an acknowledged furniture brand, make sure you stop by FDB Furniture in Odense.