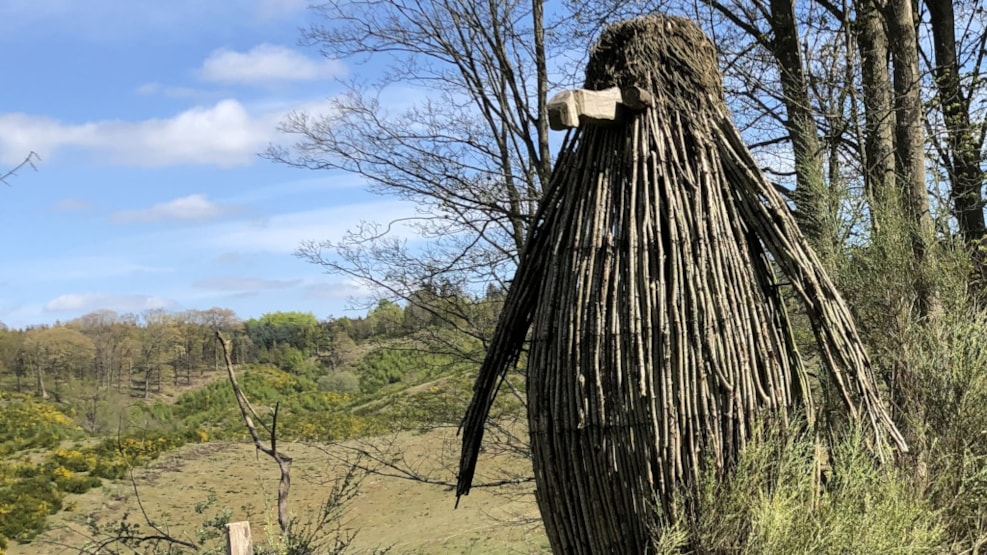 Finn The Troll in Svanninge Bakker
Finn the Troll is located in Svanninge Bakker. The legend tells that it is he who has dug the hole where Arreskov Lake is located. He threw the earth into the big piles we now call Svanninge Bakker.
There is a figure of Finn in Svanninge Bakker - a natural sculpture of branches on a foot of concrete. The sculptor Thorkild Hoffmann Larsen has created the figure in collaboration with residents of the institution Kastaniely.