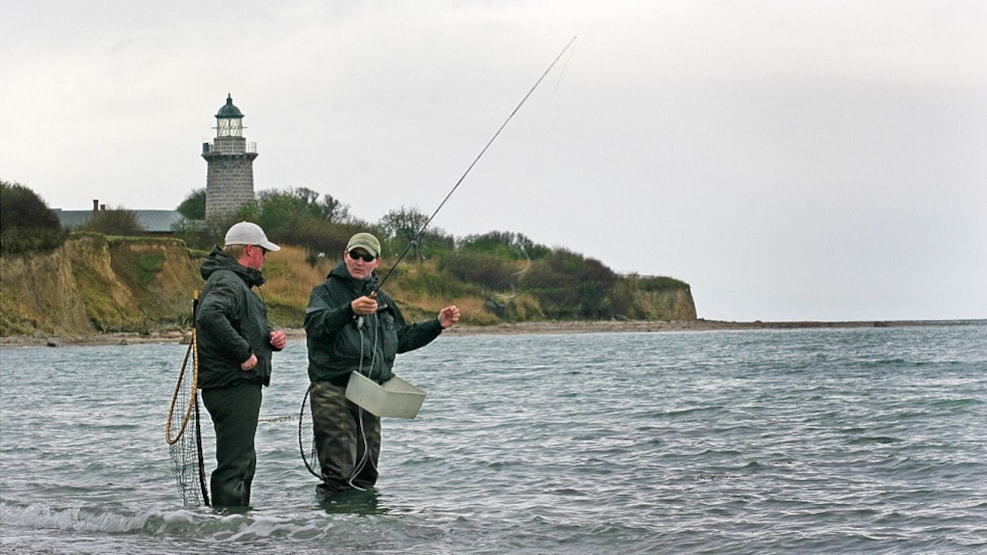 Fishing on Æbelø
There are good fishing spots around the island of Æbelø. You must wear waders and be able to cope with the hike through the water, and then you can catch many fish, especially between April-July and September-November.
Amazing opportunities for angling all around the island. Perfect for fly-fishing and light spinning. Here, you will find sea trout, gray mullets and garfish.

Please be aware of the fact that you have to walk to the island through the shallow water. This means that only anglers in reasonably good physical shape should try fishing at Æbelø. The trip is about 4 km long, 1½ km being in water. A trip around the island will be about 7 km in all. Beware of the tide and the direction of the wind – get a tide table and a leaflet at the tourist office or check it out online by clicking here.
Parking ground near Lindøhoved, Jersore.

Being one of the best angling places in Denmark, Æbelø is visited by anglers throughout the year.
Peak season: April - July and September - November
Mid season: March, April and December