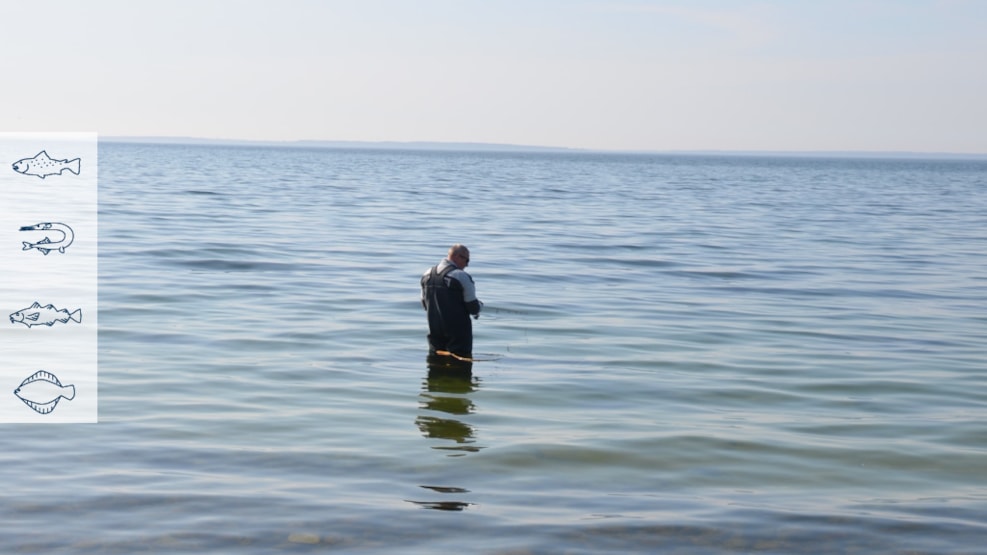 Fishing spot: Dimesodde
This spot is renown for its good seatrout fishing, but there is also the chance of catching garfish, cod and flatfish.
The headland at Dimesodde offers a large reef, stones and a current running to the south. You should pay special attention to the deep water. The unusual current and water movements here make this a really good spot - even in the summer.

N.B. You must have a valid fishing license to fish here. Purchase your fishing license here.

Season:
The best fishing here is from February to June and from August to October.
Always remember to check the closed-seasons for individual species and fishing spots.

Visit fishingdenmark.info to find up to date information on weather and water conditions.