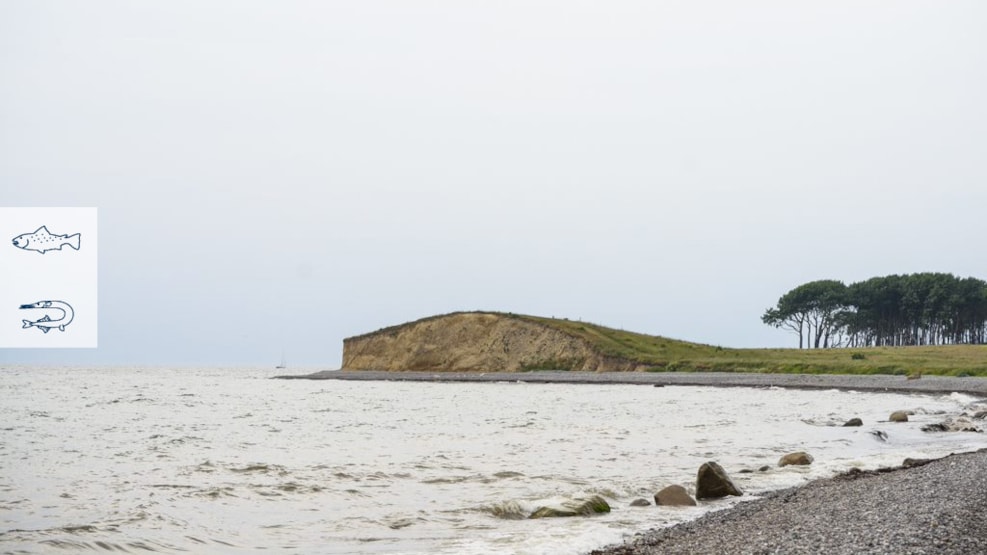 Fishing spot: Dovnsklint
By the cliffs anglers have a good chance of catching seatrout, cod and garfish.
The water quickly gets deep around the headland of Dovnsklint. The coastline on both sides of the island here is very varied with rocky reefs, rip channels, stones and eelgrass.
The unusually strong water currents here mean that there is a good chance of catching both big cod and seatrout.
Waders are not necessary.

N.B. You must have a valid fishing license to fish here. Purchase your fishing license here.

Season:
The best fishing here is from January to May and from July to September.
Always remember to check the closed-seasons for individual species and fishing spots.

Visit fishingdenmark.info to find up to date information on weather and water conditions.