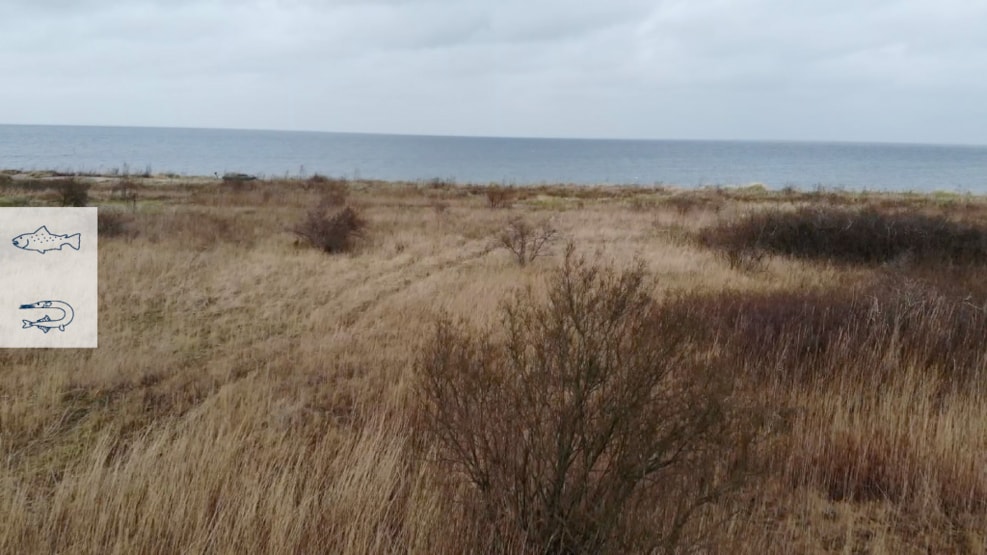 Fishing spot: Frankeklint / North tip of Langeland
One of Langeland's classic fishing spots. Here it is possible to catch both seatrout and garfish.
From Langeland's north tip you fish over a stoney reef. At Frankeklint (700 meters to the south, on the island's west coast) you can fish while wading over a dark, varied seabed.
You can enjoy very good fishing here and it is possible to land a real trophy fish from this stretch.

If the weather is clear you can enjoy a fantastic view of the Bridge over the Great-Belt.

There is a good carpark here, where you can also find a public toilet.

N.B. You must have a valid fishing license to fish here. Purchase your fishing license here.

Season:
The best fishing here is from March to May and from July to October.
Always remember to check the closed-seasons for individual species and fishing spots.

Visit fishingdenmark.info to find up to date information on weather and water conditions.