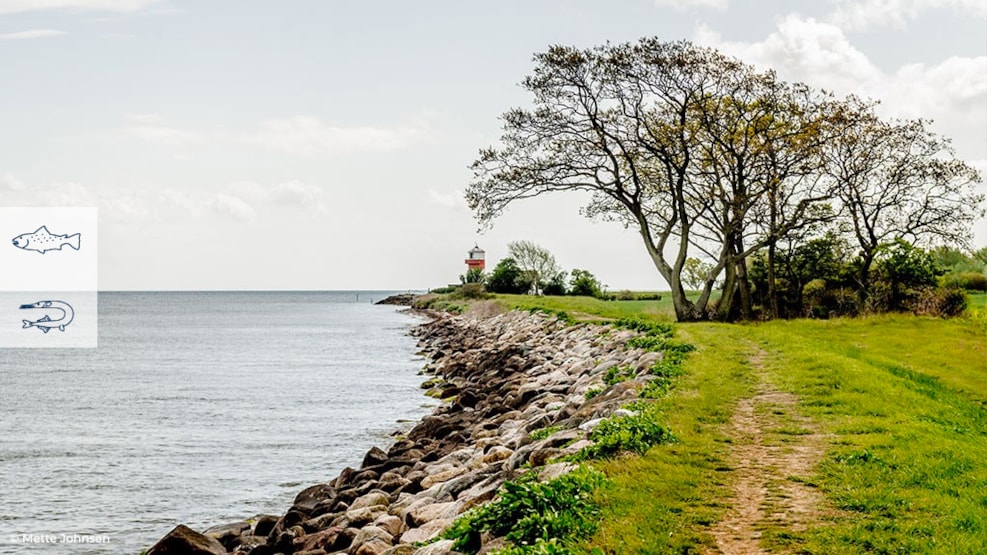 Fishing spot: Hou Fyr (Lighthouse)
The varied seabed here provides great fishing, not just for sea trout but also good for garfish.
The seabed around Hou Lighthouse consist of a mix of large rocks, reefs, seaweed, eelgrass and deep water, which is the perfect habitat for seatrout.

The coastline south of the lighthouse is the most popular with anglers, and here it is not necessary to use waders.

There is a public toilet at Hou Fyrvej 8.

N.B. You must have a valid fishing license to fish here. Purchase your fishing license here.

Season:
The best fishing here is from February to April and from July to October.
Always remember to check the closed-seasons for individual species and fishing spots.

Visit fishingdenmark.info to find up to date information on weather and water conditions.