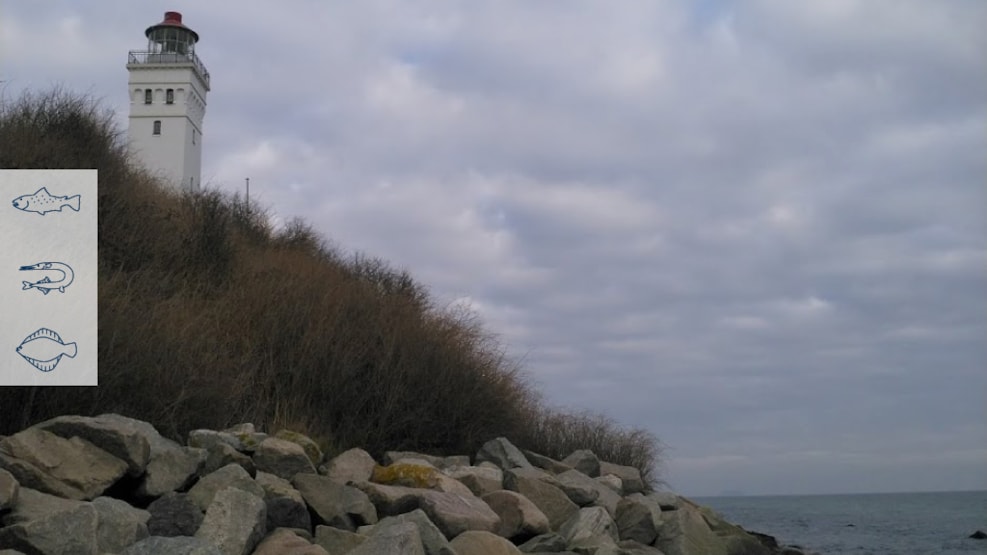 Fishing spot: Keldsnor
Deep water close to the shore gives a great chance of catching seatrout, garfish and flatfish.
The beautiful landscape around Keldsnor provides great fishing for anglers here. Just off the lighthouse a reef runs along the coast for some 500m. The reef can hold seatrout all day during the spring, and in the evening during the months of summer.
The water here gets deep quickly, and seatrout often migrate in the currents close to the coast here. Wading is therefore not recommended here.

During the winter cod can be found here during the daytime, but from March until October, the best chance for cod is in the "Golden Hour" in the early morning and late evening.

N.B. You must have a valid fishing license to fish here. Purchase your fishing license here.

Season:
The best fishing here is from Janary to May and from August to October.
Always remember to check the closed-seasons for individual species and fishing spots.

Visit fishingdenmark.info to find up to date information on weather and water conditions.