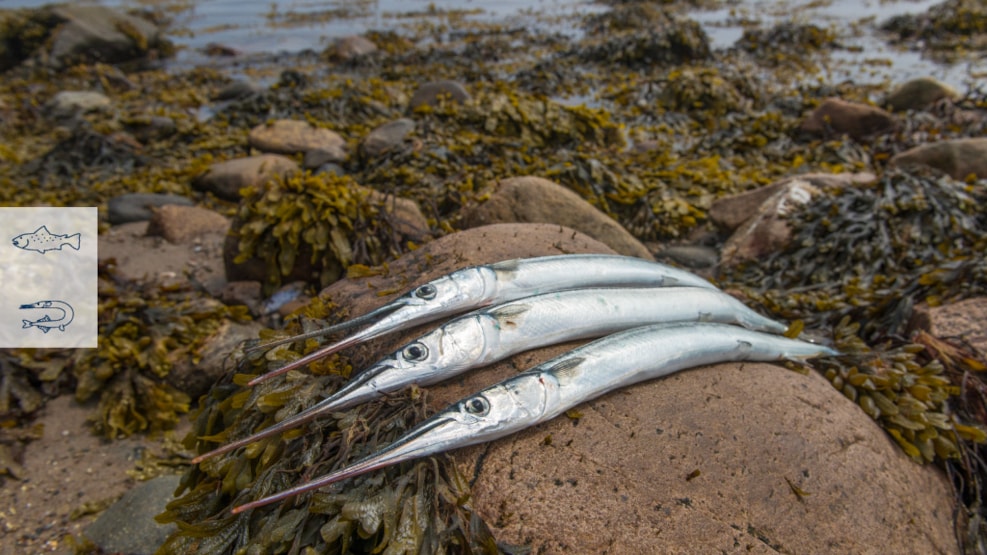 Fishing spot: Lindelse Nor
In the shallow waters of the Nor there is a good chance of catching seatrout and garfish.
Flintsø Klint
These low cliffs are on the northern shores of Lindelse Nor and it requires a brisk walk to reach this spot. You can park your car either at Klæsø or Faarevejle Alle.
Fishing for seatrout here is good all year round, thanks to the varied "leopard spot" seabed with its dark patches of seaweed and stones on a sandy floor.
At the point at the end of the cliffs is a reef, where fish will often rest before later continuing their hunt. It is best to use waders to fish here. A public toilet is available at Klæsø.

Langø
This privately owned island offers good fishing for garfish from May to August.
By using a simple leader consisting of a hook, line and sinker, baited with a sandworm, it is possible to catch flatfish here.
Please note: Uninvited vehicles are not allowed to drive over the causeway to Langø. Therefore to reaching the island, you will need to walk for around 1.5km. 
N.B. You must have a valid fishing license to fish here. Purchase your fishing license here.

Season:
The best fishing here is from March to May and from August to October.
Always remember to check the closed-seasons for individual species and fishing spots.

Visit fishingdenmark.info to find up to date information on weather and water conditions.