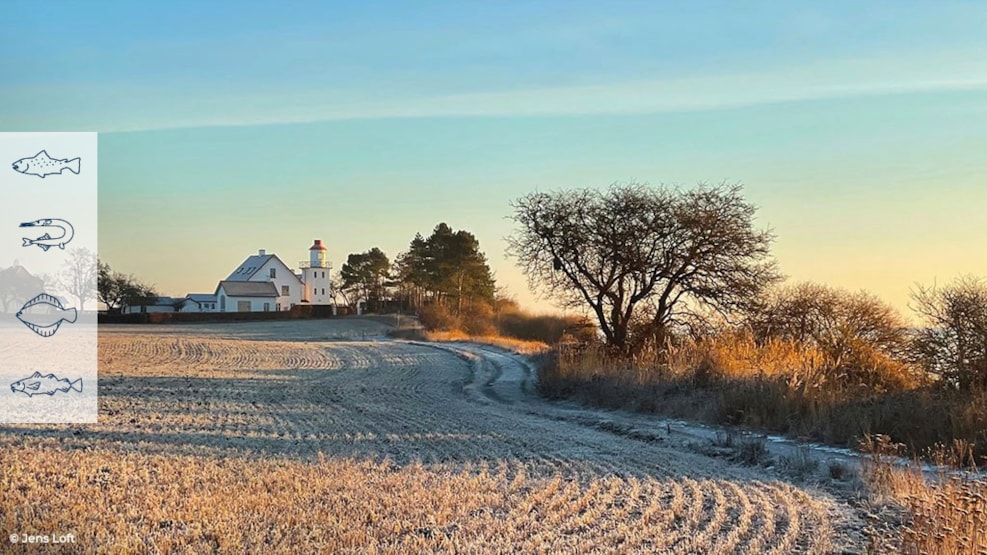 Fishing spot: Tranekær Fyr
The coastline around Tranekær Lighthouse is well worth visiting as it is offers some of the best fishing on Langeland. This stretch is around 4km long and runs from Stengade beach in the south to the summerhouse colony in the north.
Just off the lighthouse is a deep rip-channel with large rocks, seaweed, sandbars and belts of eelgrass, all within casting distance. Waders are therefore unnecessary here

On the right side of the lighthouse, around 30m offshore, you can fish over a stoney reef that runs south. To the north and south of the lighthouse, the sea-floor is little more uniform, but there is still good, deep water close to the beach.

N.B. You must have a valid fishing license to fish here. Purchase your fishing license here.

Season:
The best fishing here is from February to October.
Always remember to check the closed-seasons for individual species and fishing spots.

Visit fishingdenmark.info to find up to date information on weather and water conditions.