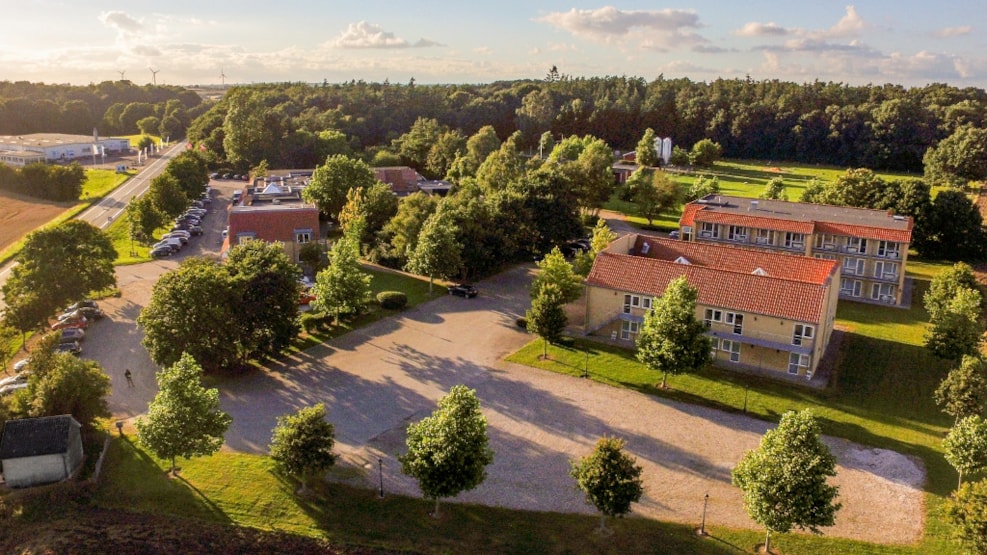 Green Experience
Fjelsted Skov Hotel & Konference
In 1976 we were called the Chick Grill. Today we are called Fjelsted Skov Hotel & Konference. The inn has been owned and run by the same family for three generations and continues to focus on quality, friendly service and a homely atmosphere. We are located in the beautiful countryside between Odense and Middelfart.

For a relaxing holiday, we are an ideal choice. Centrally located, surrounded by the lovely peaceful Funen countryside, you can easily reach the various sights and attractions that Funen has to offer such as Hans Christian Andersen's house in Odense or Humlemagasinet in Harndrup

Our rooms are all in modern Danish design with wi-fi and TV. The inn has 10 hectares of fields, meadows and woods with a network of paths, which our guests are welcome to use, to enjoy the fresh air, the local wildlife and see our free-range pigs and sheep.

Our busy café is at the centre of the inn. Here you can meet locals, other tourists and guests over coffee, cake, lunch or meal of the day. We bake our own bread, smoke our own fish and pickle our own beetroot. In short, most of what we serve is home made.

We offer daily specials in addition to the menu. These are traditional Danish dishes such as veal, roast pork or chops with all the traditional trimmings.