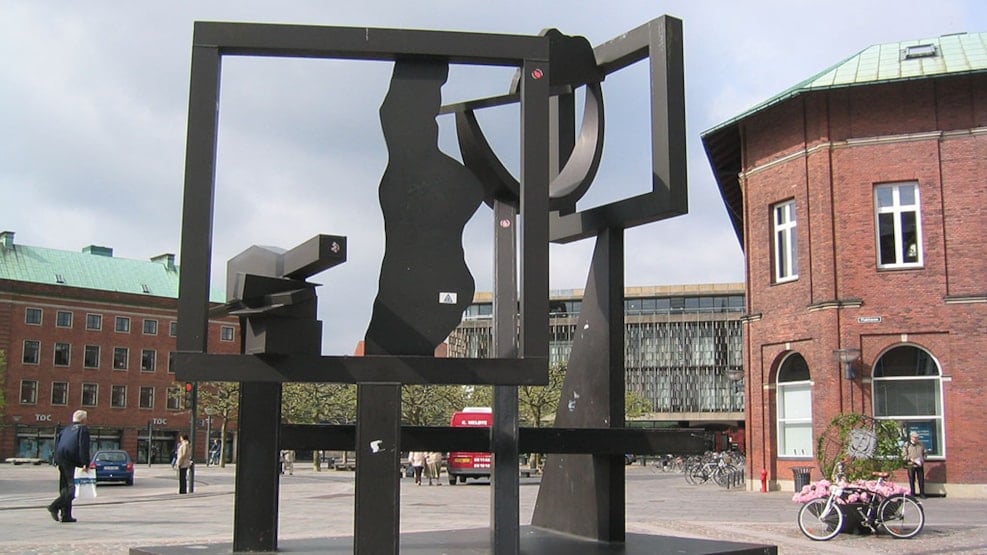 Flakhaven - Sculpture
The artist, Robert Jacobsen (1912-1993), was a self-taught sculptor and printmaker. He is represented with sculptures in museums and public places all over the world and is one of Denmark's best known artists.
The large iron sculpture on Flakhaven is typical of Robert Jacobsen. He took the urban landscape as his starting point and used geometric figures to illustrate the city's buildings, chimneys, smoke, clouds and trees. The sculpture was installed in 1988 and received a somewhat mixed reception from the townspeople, as did the other large sculpture on Flakhaven, Svend Wiig Hansen's Oceania, which was installed in 1992.