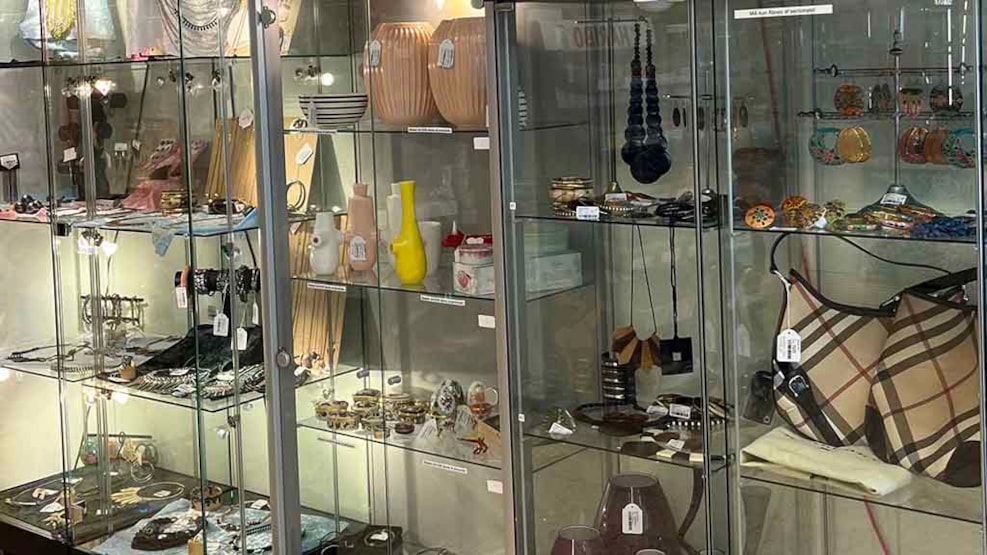 Flea and Clothing Market Reolmarked Søndersø
Make a good bargain in the large market, which is full of delicious goods at very low prices!
The flea and clothing market currently has around 200 shelves with clothes, shoes and boots etc. for adults and children. There are also shelves with china, trinkets, toys and tools as well as a small selection of furniture and lots of other goodies.
At the flea market, you can make some good purchases - there are both new, used and old goods.
The prices are in a price range where everyone can participate.
Here you will also find a lot of jewelery for both children and adults and in different metals - including gold and silver. Do you have a sweet tooth? You're in luck, because you can also buy mix-your-own sweets.
The flea market is only 15 minutes from Odense by car and 15 minutes from Bogense and Otterup. The shop is located in the old Dairy right by the roundabout in the center of Søndersø.
There is free parking in the area.
Opening hours
Monday - Friday 10.00 - 17.00

Saturday - Sunday 10.00 - 16.00