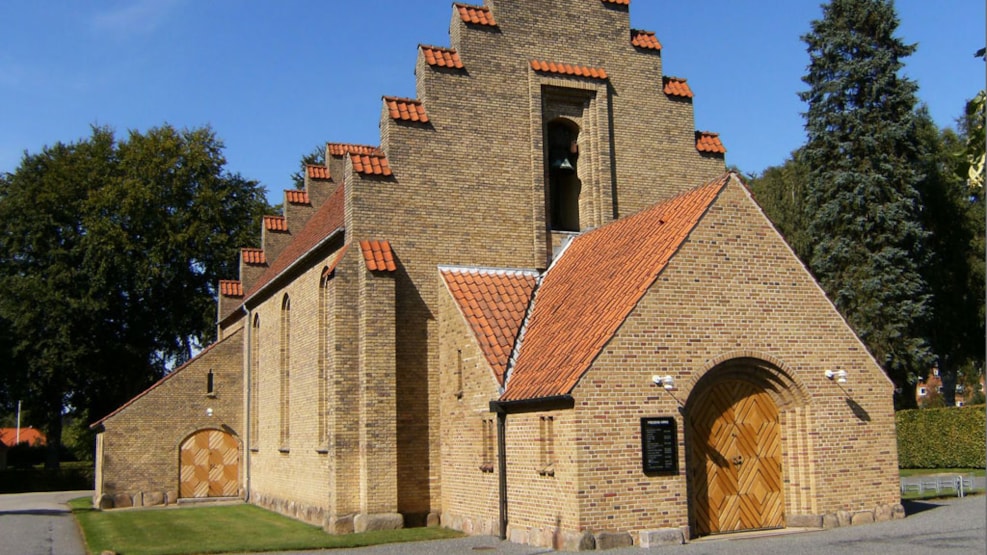 Fredens Church
Fredens church was originally built as a chapel of rest and is to be found in the new cemetry northeast of the town. The work was started in 1921 and is a model of the abbey church that used to be in Svendborg.

The capel was consecrated as a church 1945.
The church is a yellow brick building with corbie gables. A detached bell tower with three swinging bells was erected in 1995. The tower also has space for a carillon set with 47 bells.