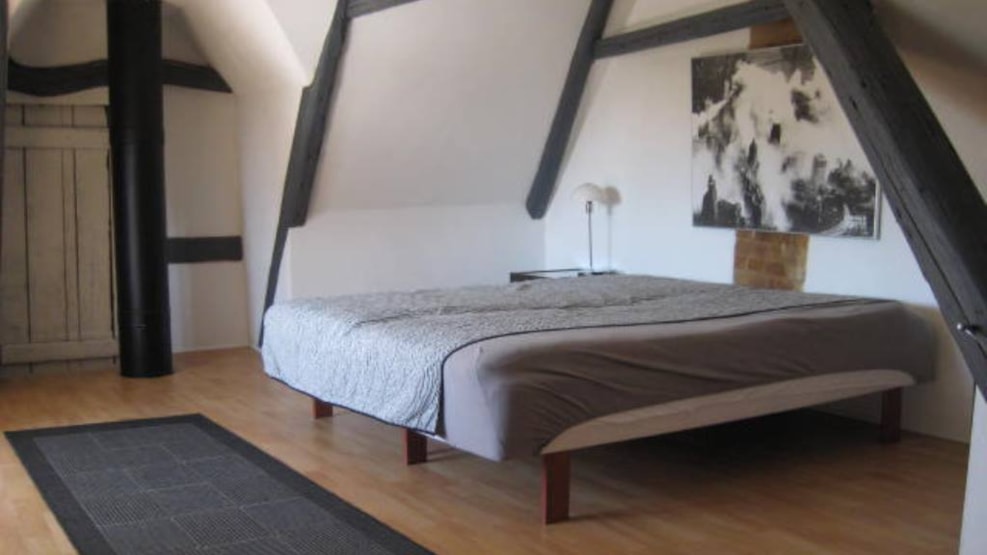 Freltofte Bed & Breakfast
Dear Sirs, we would like to welcome you in Freltofte B & B, about 13 minutes south of Odense just 2 km from the motorway with both bus and train close by as well. We live in the countryside with fields and woods but near Odense city center.
We have an old but renovated and cosy farmhouse with all the facilities you need for a good stay. We will help you, advise you on the best routes on what to see and how to get there. We hope to serve you a fantastic breakfast, and if you want to stay for dinner that should not be a problem. The bedroom is upstairs with a double bed, a small table with two chairs where you can enjoy refreshments from the minibar. The bathroom is next to the bedroom. Downstairs you have a room too ready for two people. Feel free to use our living room, guest toilet, dining area, kitchen, WIFI and Garden while staying with us. We hope to see you soon, but please write or call for availability or simply use the doorbell.
Bring Your Own: Price 1st person from DKK. 275, - (€ 36,70) per person thereafter Dkr. 135, - (€18)
BnB Ready: Price 1st person from DKK. 475, - (€ 63,50) per person thereafter Dkr. 135,- (€18)