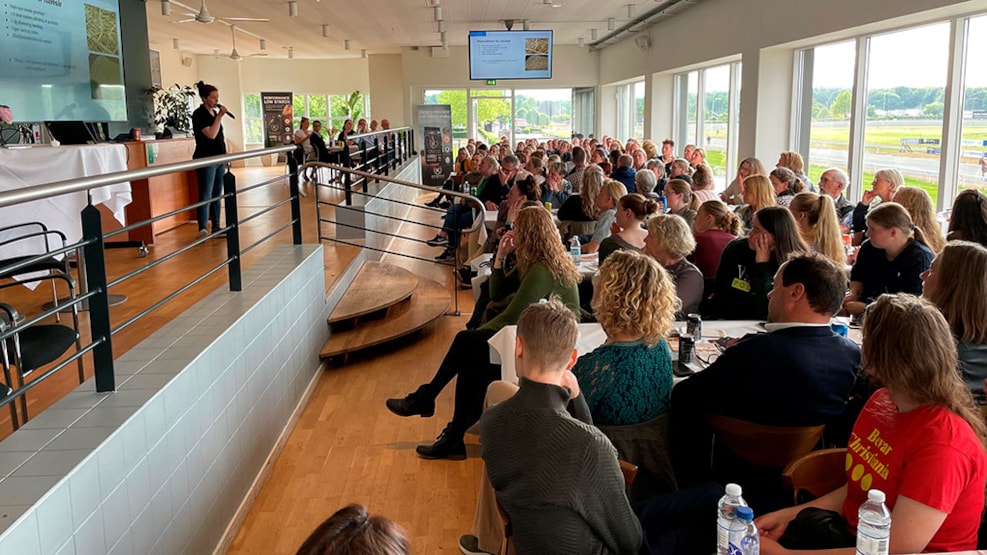 Funen Race Track - Meeting place
Meetings and conferences in a unique setting
Let Fyens Racecourse in Odense provide a beautiful and atmospheric setting for your next meeting, conference or seminar.
We offer a unique location, with a panoramic view of the racecourse from the meeting room and the possibility to follow the daily training of the horses. In addition, we offer the most beautiful surroundings for a walk and talk.
The racecourse is located in the middle of Denmark and is only a short drive from the E20 highway. 300 free parking spaces are available right outside the door. In the kitchen, our skilled chefs provide fuel for the day, and if you want an active element, we offer 'Corporate Harness Racing', where you compete in real horse racing. We'll tailor your meeting and conference package to suit your needs.
Example of meeting and conference package content:
Morning/afternoon buffet with sandwiches, healthy snacks, coffee, tea, juice and fruit
Coffee, tea, dried fruit and nuts, fresh fruit and water throughout the day
Buffet lunch
Afternoon coffee with freshly baked cake, healthy snacks and fruit
2-course dinner or buffet
What you always get
Meeting room with modern AV equipment in the form of a 98" large screen and 6 smaller screens, sound system and panoramic view of the racecourse
Group room facilities
Whiteboard and flipchart
Free wi-fi, notepads and pens
Free Parking