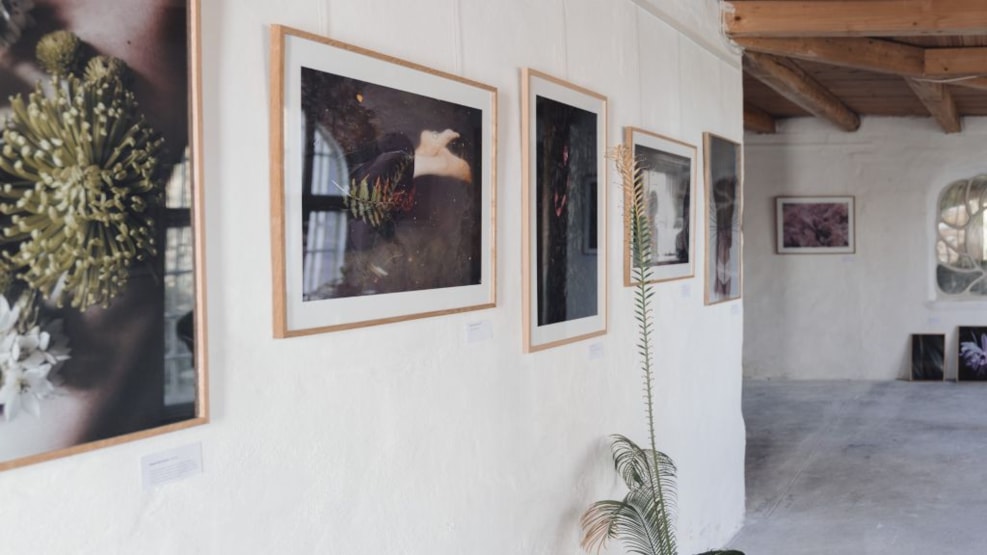 Gallery Maria Fynsk Norup
Visit Maria's beautifully situated gallery right at the beach, just 2km outside Ærøskøbing. In the gallery you can experience a selection of Maria's work from the last couple of years, and occasionally a small selection of test prints too.
Maria Fynsk Norup (b. 1975) is a fine art photographer, living and working on the tiny island of Ærø in the southernmost part of Denmark.
Maria primarily uses self-portraits as the medium for storytelling in her work, creating imagery that currently revolves around exploring the melancholy of being, the right to a place in the world, and the raw poetry of nature.
Her inspiration is often drawn directly from dreams, feelings and past experiences, and her work can therefore vibrate with a dark but beautiful undertone. Maria was originally trained in classical botany, and the inspiration from the plant world often appears in the visual storytelling in her works.
The gallery is always open for visitors, but by appointment only. It's in our private home, so please send a message/email or call ahead if you would like to get a private tour: info@mariafynsknorup.com / +45 26 15 10 01.