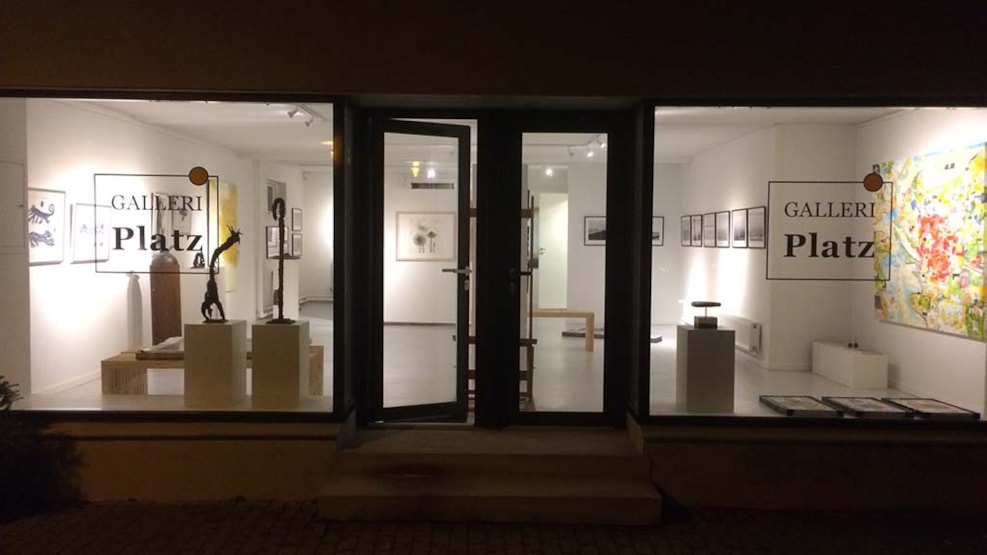 Gallery Platz
Galleri Platz is located in Nørre Aaby's main street – a small town in Middelfart municipality and close to the motorway exit. 
The gallery has eight permanent artists from Funen and Jutland, who exhibit their wide range of different styles in the form of painting, graphics, photography and sculpture.  
About four times a year, solo and group exhibitions are held, where other artists fill the room with art.
Lectures and cultural activities also take place in the gallery.
Follow the events on: www.galleriplatz.dk
Everyone is welcome in Galleri Platz. You can visit with no obligation to buy.
If you need to view the different works outside the opening hours, please feel free to contact us. 
If you are in doubt as to whether you've found the right work of art, you can borrow it to try it out at home.