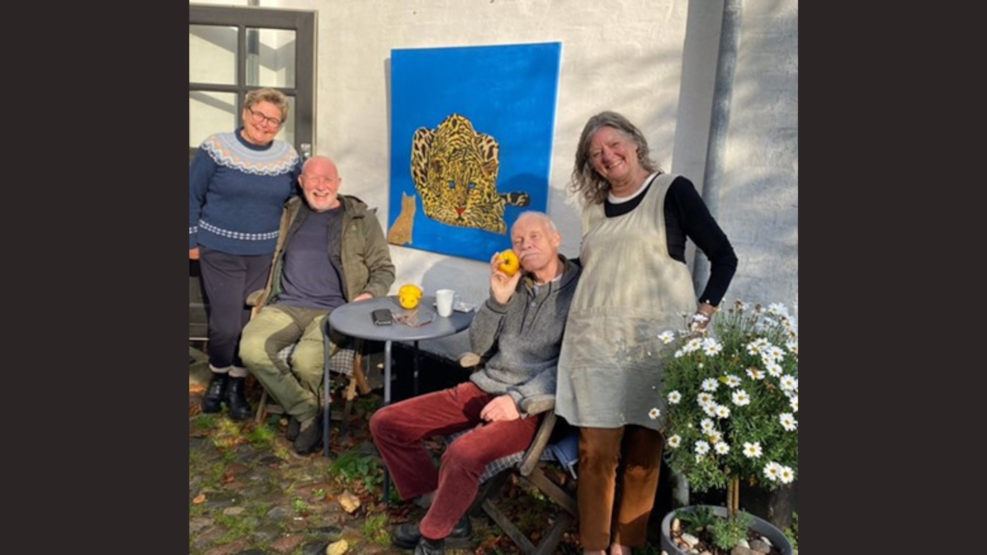 Gallery Truntehuset
ART AND NATURE ON THE CLIFF
TRUNTEHUSET - an artists' colony, consisting of Anne Muff, Anders Hindborg, Karl Aage Madsen and Elizabeth Stokkebye, is located in beautiful natural surroundings.
The house offers a gallery, where changing exhibitions take place throughout the summer, and the artists welcome guests in their studio and the lovely garden that surrounds the house.
Right outside the door is the Klinten with a view of the Storebælt, and on the other side are the Lundsgaard Skovene. Walking, cycling or driving, you will experience art and nature in Truntehuset and its surroundings.
Free entrance and parking.
Opening hours
May to August: Every Saturday and Sunday at 11-16

September: Every Sunday at 11-16

October to April: Last Sunday of the month at 11-16
When the flag is out on other days, there is open access.
Groups are welcome on weekdays and weekends. Please call Anne Muff on 29 46 43 39 or email annemuff1@gmail.com
The Truntehuset is on Facebook under "Kunstnerne i Truntehuset".