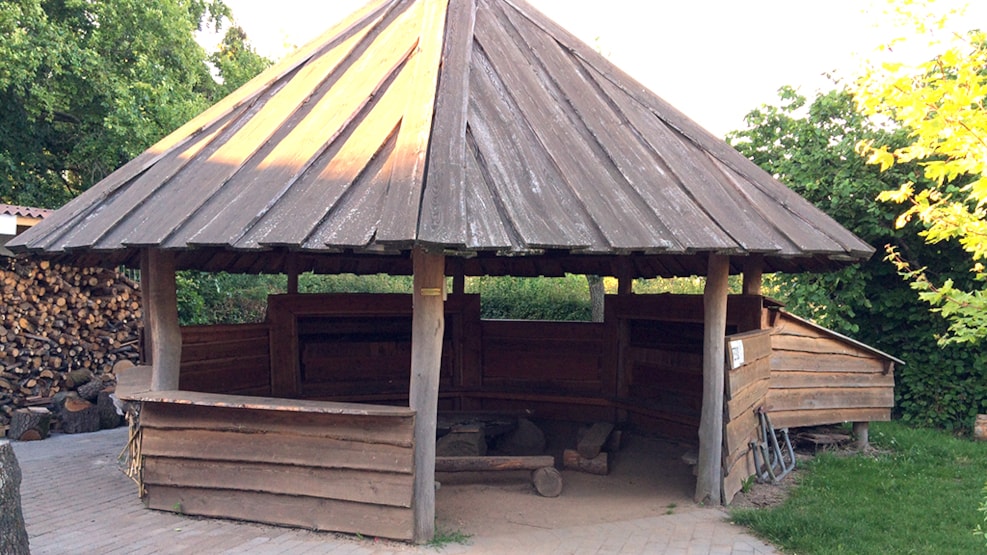 Gamborgen Nature camp
Spend the night outside in the beautiful nature at Lillebælt.
Wooden shelters and tent pitches with access to shower and toilet facilities.

Wooden shelters, tent pitches, undercover picnic area and fireplace in Gamborg on west Funen. It can be found on cycle route 70 and 300 meters from the marina at Ellebæk bay (Gamborg Boat Club)
At Gamborgen Culture and Activity House there are two wooden shelters and a large undercover picnic area and fireplace. There is also a single tent pitch. There is another open area and fireplace in front of Gamborgen. Feel free to use the wood from the shed. There is access to an outdoor tap and there are both shower and toilet facilities. It costs 35 DKK per person per night.
It is not possible to book the overnight shelters in advance, but they are free for visitors to use unless Gamborgen has been rented out.
Availability will be clearly indicated on the sign on the wall opposite the flag pole. You can also look it up in the calendar at www.Gamborgen.dk
Rules for the use of the shelters and tent pitches are hung up at the site.
Gamborgen is situated in the middle of the village of Gamborg on west Funen. You can reach Gamborg by bike along cycle route 70 or hike along the local paths and tracks. You can also arrive by sea and moor at the small harbour at Ellebæk bay and walk 500 meters up the hill to Gamborgen.