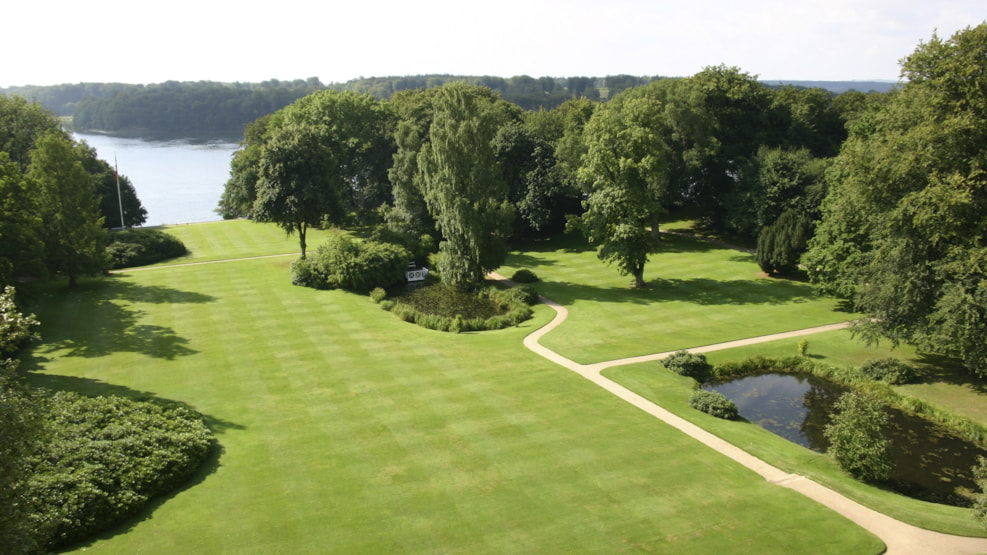 The gardens at Hindsgavl Castel
The park and gardens at Hindsgavl Castle  are very beautiful and protected, covering 40.000 square metres of ground. It was originally a baroque-garden, and it is still possible today to see the remains of terraces, ponds, avenues and old trees, all dating from app. 1750. In the early 19th century, the garden was changed into a romatic style. The Tea-pavilion wich has poems written by Hans Christian Andersen, who loved visiting Hindsgavl, and the Eremitage remain. Allthough the Manor and garden are all part of the hotel, the access to the park is free.
It is not permitted to enjoy food or drink in the park, and dogs must be on a leash.