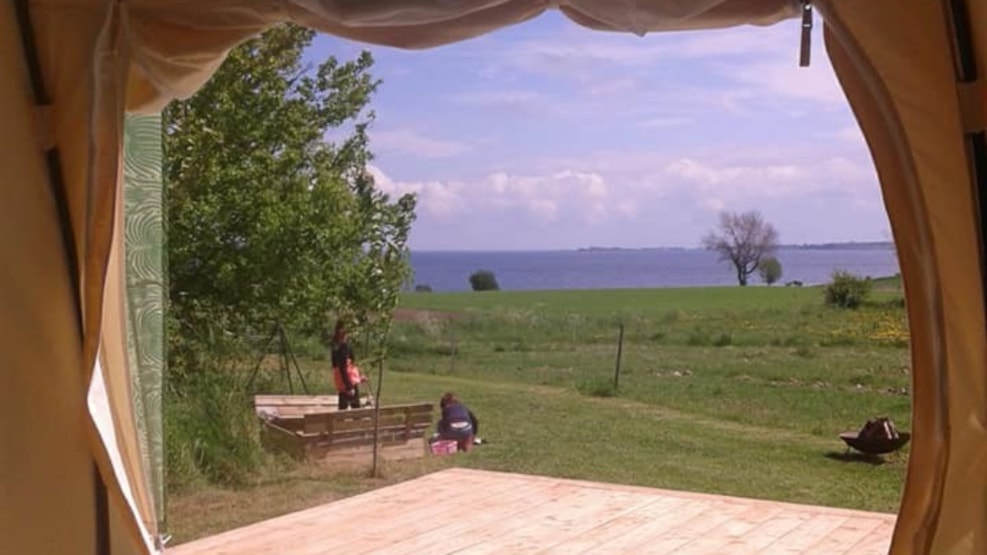 Glamping at Casa Ghiorsi
Come on a farm holiday on the farm on Ærø
Book a farm holiday on Casa Ghiorsi's organic farm, and sleep in glamping tents. There is room for five people and access to a tea kitchen and private bathroom.
From the tent, which is located in a large natural garden close to their animals and kitchen garden, there is a sublime sea view and the beach is close (almost 200 m).
You also have the opportunity to participate in everyday activities on the farm.