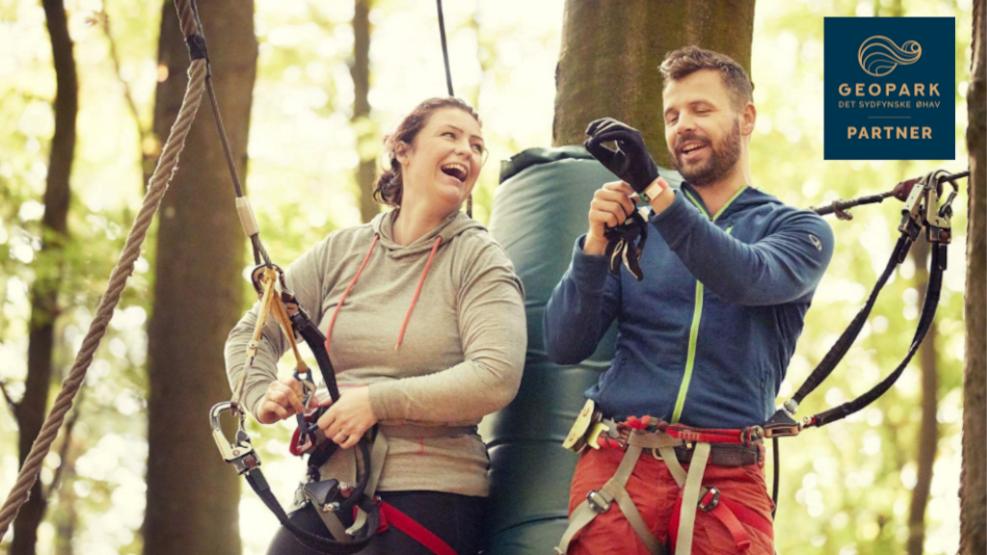 Gorilla Park climbing park
High Ropes Adventure Park
 Gorilla Park Svendborg is a beatutifully located high ropes adventure park  beautifully located in the little town Stenstrup about 12 kilometres from  northwest of Svendborg. 
 We have 8 climbing courses ranging from easy to difficult and heights up to 26 m.  Everyone from the age of 4 has the opportunity to climb in our trees.
 Our Safe Link security system is easy to use, reliable and safe.  You will receive a thorough instruktion from one of our competent instructors before you begin climbing – so just relax and release your inner gorilla. 
 Enjoy a snack from our café GO!rillax while enjoying the amazing scenery from the patio.