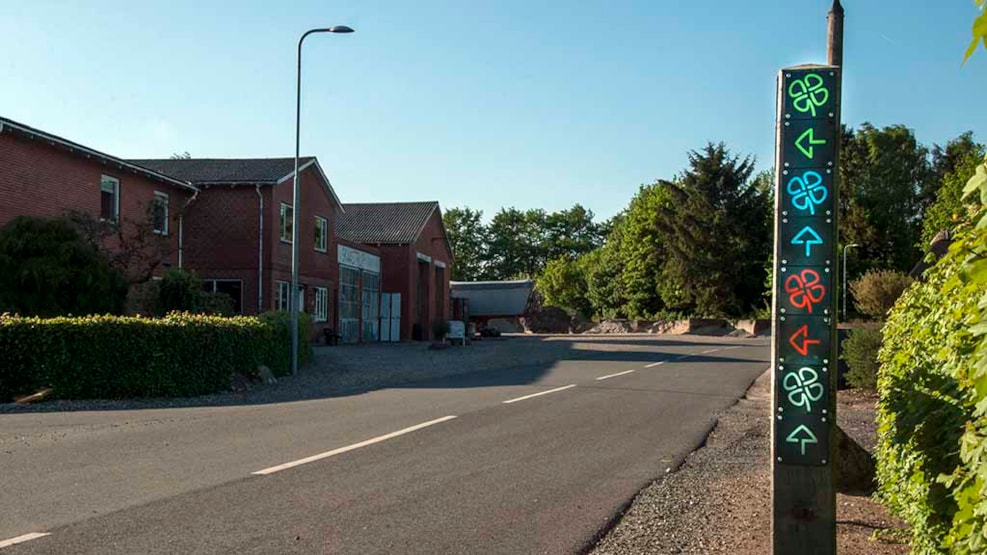 The Green Cloverleaf Route in Skåstrup
Walk the short route through the old North Funen village of Skåstrup - perfect for a relaxing walk with the family!
The Green Clover Path in Skåstrup is 3 km long and a delightful walk in the old cozy village!
Terrain: Hilly, but with a maximum incline of 3.6%
Start/Finish: Skåstrup Square
Facilities: Toilet at the assembly hall, tables/benches along the route, parking at the assembly hall, and Skåstrup Beach
Attractions:


The old village of Skåstrup with its village pond and old houses
Bronze Age burial mounds
Mount Mejlskov, the highest point for miles around
The journey through the town:
Start the journey at Skåstrup Square and walk down Skåstrupvej.
Follow the Kløversti Clover signs through the village.
Climb to the top of Mount Mejlskov and enjoy the view, where you can see the forests around the village, among other things.
Continue through the forest and back to Skåstrup Square.
Here are some extra tips for the trip:
Bring food and drinks as there are no restaurants or kiosks on the route.
If you have children with you, you can stop at the shelters at Mount Mejlskov and play in the forest.
Bring waterproof shoes or boots if it's raining.
Have a great trip! ‍♂️️