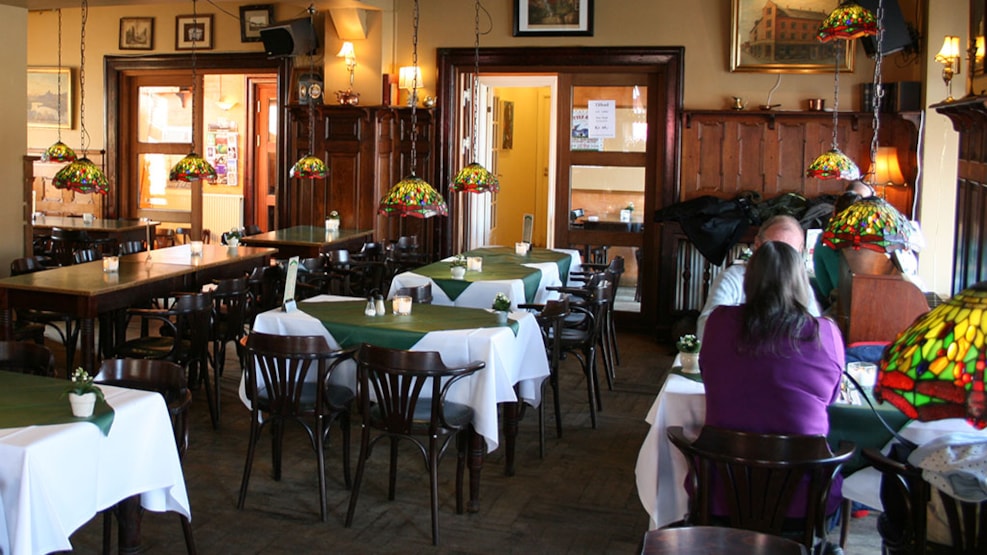 Grønttorvet - Traditional Lunch Pub
Grønttorvet is situated on Sortebrødre Torv in the old part of Odense and offers music, relaxed atmosphere, Sunday jazz and original Danish food.
The restaurant is named after the square in front, where there has been a fresh produce market - or "grønttorv" - every Wednesday and Saturday since 1952. The old corner building has been in use as a public room since 1872, when the first owner, a distiller and rye bread baker, ran a sort of inn. For many Odense residents, having a beer or a cup of coffee at Restaurant Grønttorvet is a pleasant tradition when shopping at the market.