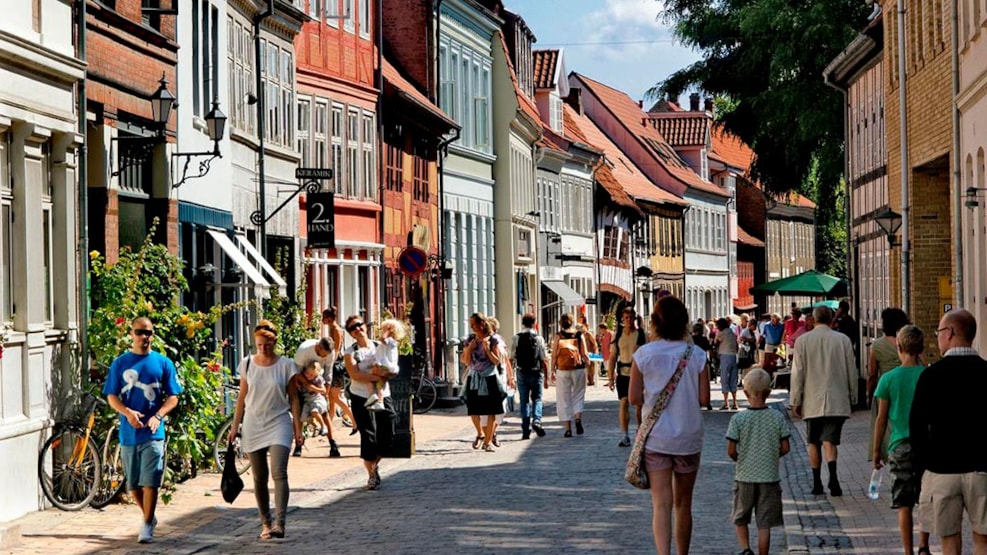 Guideservice·Danmark
Book a city walk with a local guide. Or you may prefer a guided tour by bike or on a coach? You will hear the stories, see the places and experience the joy that is Odense at it's best.
We offer many different tours of Odense or Funen – all over Denmark, really. You can book tours yourself 24/7 on www.guideservicedanmark.dk. Should you have any special requests, we can assist you with them as well. If you need assistance or are pressed for time, our office responds during normal working hours and in emergencies we respond in the weekends as well. And we are professional. If required, we can accompany visiting groups and guide in many other languages besides danish and english.
Are you curious about Hans Christian Andersen or the memorable Brandt's Textile Mill or the Harbour? Or something else completely? Our guides await the opportunity to accompany you and your group on a guided city walk to the most interesting sights and to tell all about it. Well, almost all of it. Some of it. Erhrm... Odense is really nice, and there is more to tell than time to tell it in. No group is to small, no group is to large. Just you? Or all the other 499 visitors from an international conference? We will do our very best to supply you with something that will morph into fond memories of Odense.