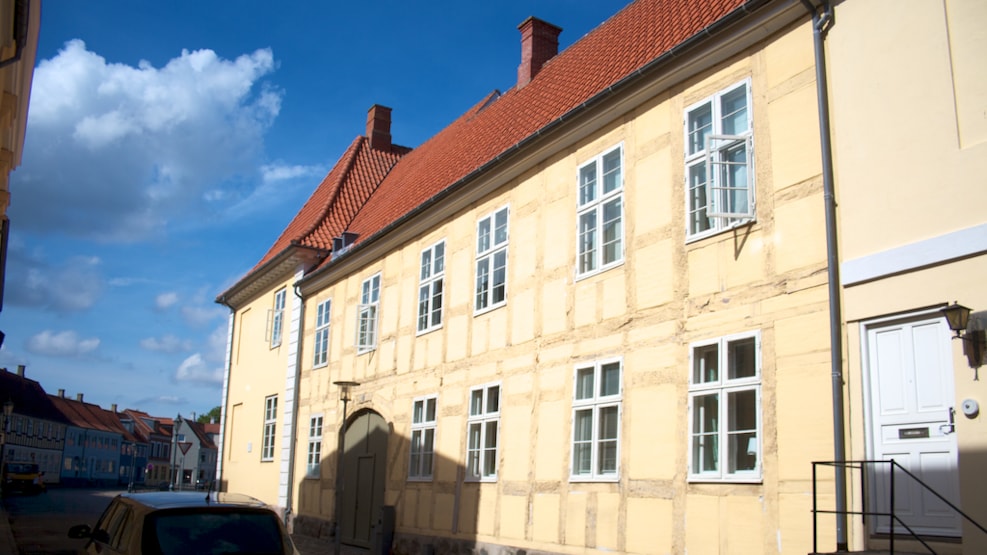 Gyldencrones Palæ in Nyborg
10 Gyldencrones Palæ, Kongegade 1
This mansion was first built in the 17th century. It was partly damaged by the fire and about 1800 was given a Classicist facade.
Unlike other houses of this type, it is built of medieval large bricks, has tall storeys, and lacks the slanted corners. After the fire it was renovated by the Fortress Commander, Baron Gyldencrone.
It has served both as grammar, secondary and elementary school, as well as a barracks, but is now privately owned. Under the house there is a fine vaulted Renaissance cellar.