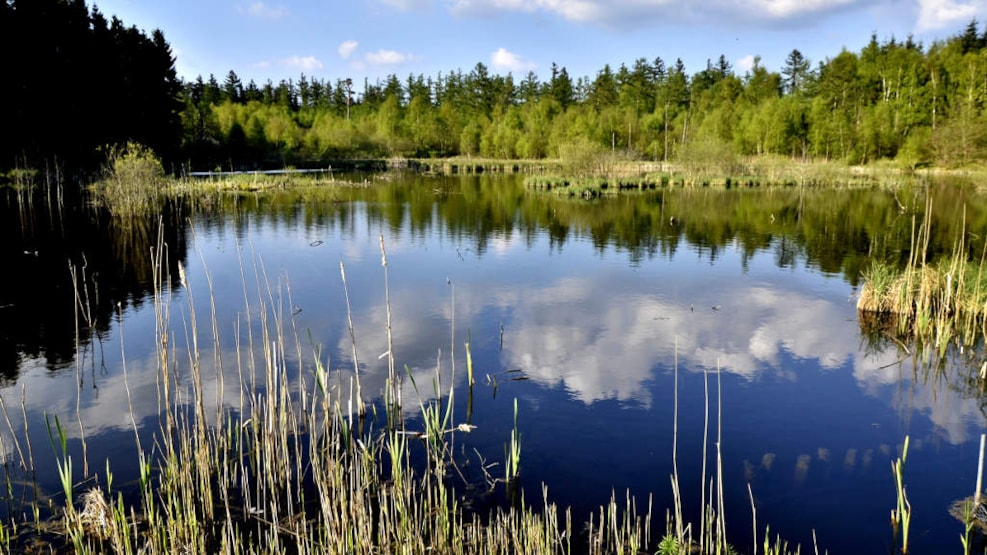 Håre Marsh
Håre Marsh is 6.5 acres and consists of vegetation, which is specialized growing in a nutrient-poor soil.
The water level has been artificially lowered by 1 ½ meters during the last 150 years, but is yet again raised to the natural level, and the open areas have also been restored. 
The trip through Håre Marsh is newly established and is about 2 Km. If you extend the trip to include Håre Bjerge ("Mountains") the tour is now 5km., but can be extended once again through the connected trail system in Klakkebjerg (see the leaflet Brænde Valley – available at the Tourist Office). Please keep on the trails and dogs must be kept on a leash.
If you go into the area around Håre Bjerge from Hårevej ( a side road off Assensvej, just beside the vets) you will come to Håre Mose an old disused sand quarry. Here you will find a series of small lakes left by the quarrying back in the 1960's. This natural experience is quite fascinating if you are looking for an outing in the countryside.
The whole area was formed during the ice age when the melt waters flowed through the area from Vissenbjerg (Funen's highest town).