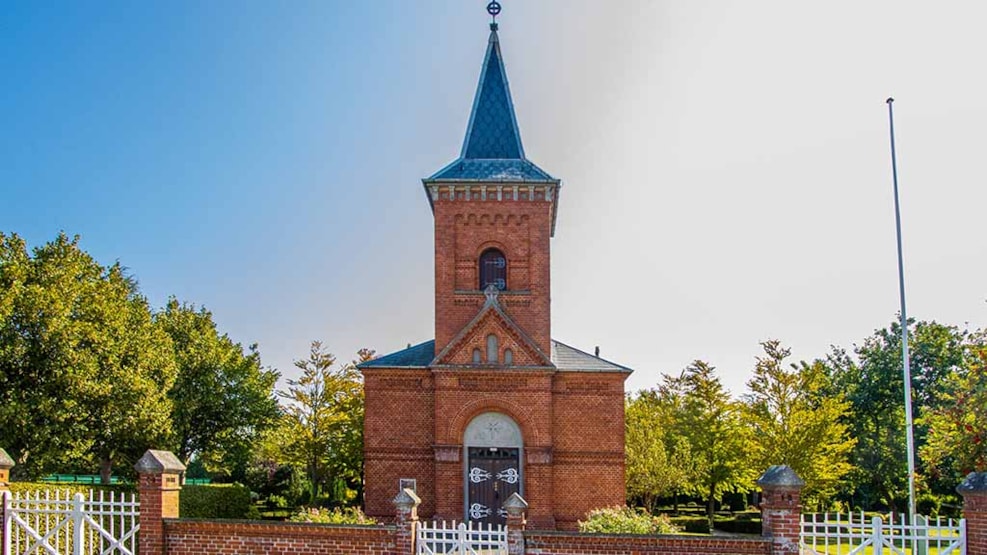 Hasmark Church
The church in Hasmark was built in 1892.
It was the owner of the Hofmansgave estate, Niels Erik Hofman Bang, who got the idea to build the church, and he was able to get the support of the church and the villagers.
The baptismal font, dated back to around 1100, originally comes from an older church in the neighbourhood. The church in Egense was torn down in the 16th century, an since then the baptismal font was moved about a lot. It was renovated and put to use in the new church.
In the cemetery, you can see the tombstones and graves of the former owners Hofman-Bang of the manor house Hofmansgave.