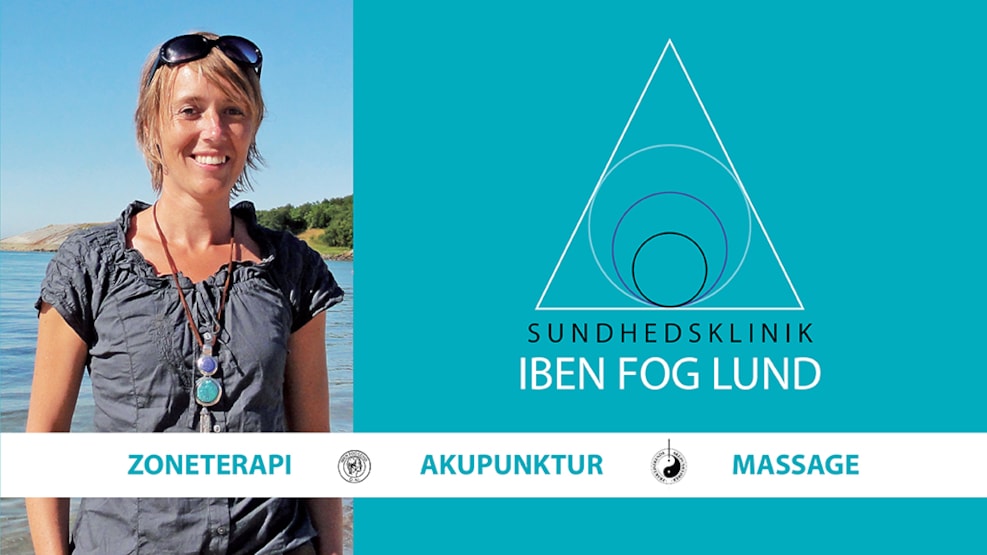 Health clinic by Iben Fog Lund
The health clinic offers wellness treatments in the heart of Kerteminde.
The health clinic offers pampering, prevention, help for acute problems or to relieve chronic pain. After the treatment, you will feel deep well-being, greater inner harmony and experience renewed energy.
Therapist Iben Fog Lund adapts each individual treatment to suit your specific needs.
Types of treatments
The health clinic offers treatments such as
zone therapy.
Chinese massage.
acupuncture.
Iben Fog Lund has more than 15 years of experience as a therapist and health consultant, and you are therefore in safe and professional hands. The treatments take place in cozy and comfortable surroundings in the clinic in the center of Kerteminde.
During the treatment, plenty of time is allocated so that you achieve optimal calm and relaxation. Therefore, each treatment lasts 1 ½ hours.
Registered treatment
Iben Fog Lund is a Registered Alternative Therapist (RAB) and a member of Practicing Acupuncturists. This means that she meets the requirements of the Danish Health Authority.
Give yourself time to disconnect. It's often the hardest, but it's also the best.