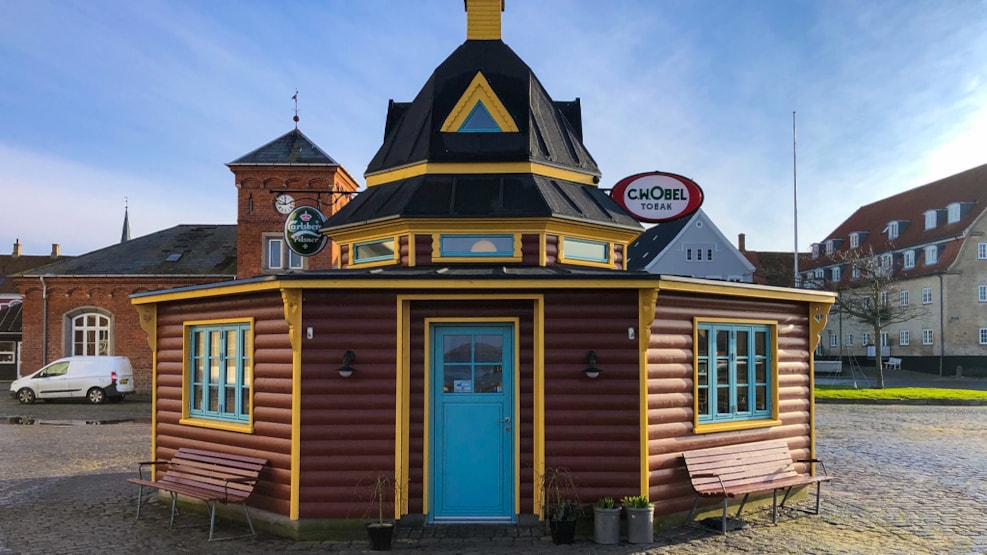 The Hexagon on Rudkøbing Habour
The historically significant harbor kiosk in Rudkøbing has been brought up to date through a careful restoration and expansion with additional seating, all while respecting the historical wooden building. Now, visitors, including locals, sailors, and summer guests, can also sit indoors and enjoy an ice cream.
In 2019, Realdania supported the restoration of 6kanten (the hexagon) with 250,000 DKK as part of the 'Hovedbyer på forkant' project. The same year, Britt Christensen took over 6kanten, and today, the harbor kiosk is a café/pub with both indoor and outdoor seating.
The Hexagon is actually octagonal, but it is said to have been named that way because, back when it was a kiosk, you could buy 'colorful magazines' there... (6 = sex in Danish).
Realdania writes:
An Important Part of Langeland's Cultural Heritage
Over 100 years ago, the distinctive harbor kiosk was built by local merchant Laurits Christian Finnemann, who drew inspiration from the newsstands in Copenhagen. It is particularly the octagonal building of the harbor kiosk with its characteristic "hat" on top that tells a unique story about the pulse of a provincial town and life at the harbor. Therefore, in the restoration of the harbor kiosk, it has been crucial to respect its original starting point and preserve this cultural heritage.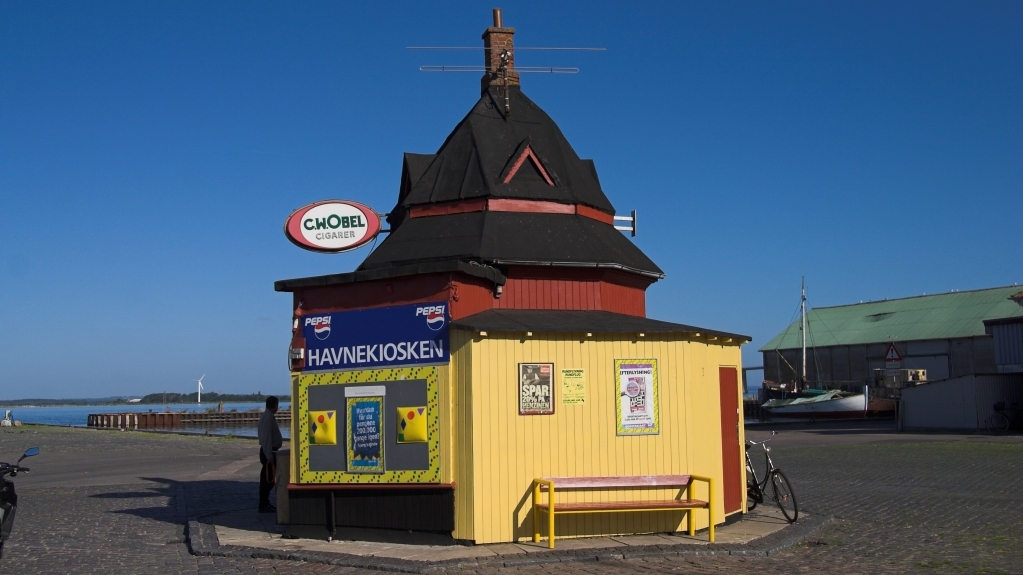 A Meeting Place for the Entire Town
The harbor kiosk has been restored and expanded to accommodate both locals, sailors, and summer guests. The expansion allows for seating both outdoors and indoors, where one can enjoy an ice cream, read a newspaper, or engage in conversations with the many other visitors about the weather and the wind. The harbor kiosk has always been a part of the harbor environment in Rudkøbing, and the transformation of the kiosk not only enhances the place but also provides an opportunity to reopen a meeting place for the entire town and for the many visitors who pass through Langeland every year.