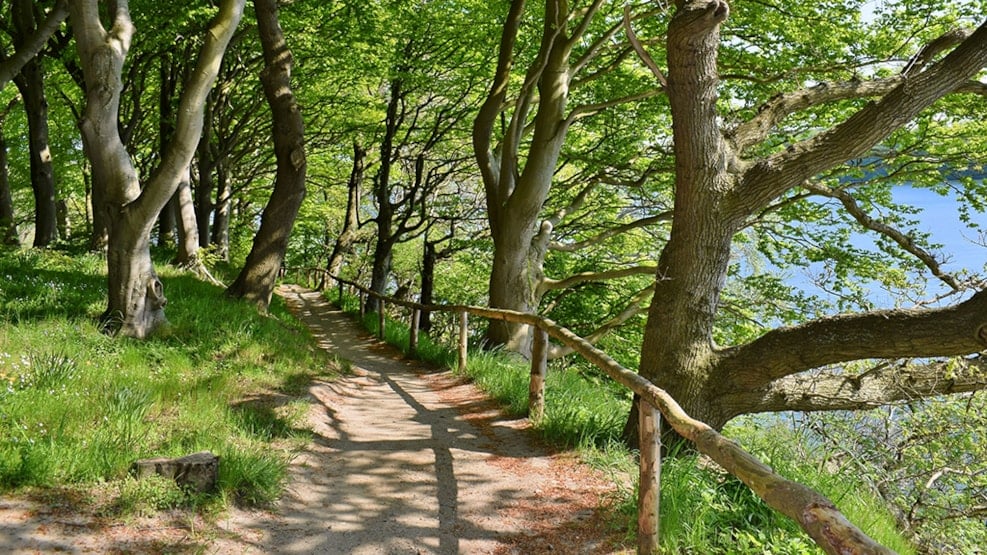 Hindsgavl Peninsula
Experience one of the most beautiful coastal areas in Denmark with a unique recreational area.

Hindsgavl Peninsula is the home of Nature Park Hindsgavl Deer Park,and Naturecentre Hindsgavl as well as the Bridgewalking visitors center.

A good walk is "around the peninsula" - along the coast from Old Harbour to Teglgård and across the peninsula. The tour is about 10 km long and takes about 4 hours. Dogs must be kept on a leash.

The Deer Park has large herds of red and fallow deer. On a walk around the park you will easily spot the deer grazing in the woods and meadows. The deer naturally shape and maintain the area, ensuring that the paddocks remain light and open.

There is also a natural playground, a Tarzan adventure track and campfire cooking facilities at the Nature- and Activity Centre. In other words, there is room for fun, games and relaxing. The Nature- and Activity Centre Hindsgavl is also a good spot for a picnic with access to toilet facilities during the centres opening hours. There are tables and benches available for use in the centre's picnic room.