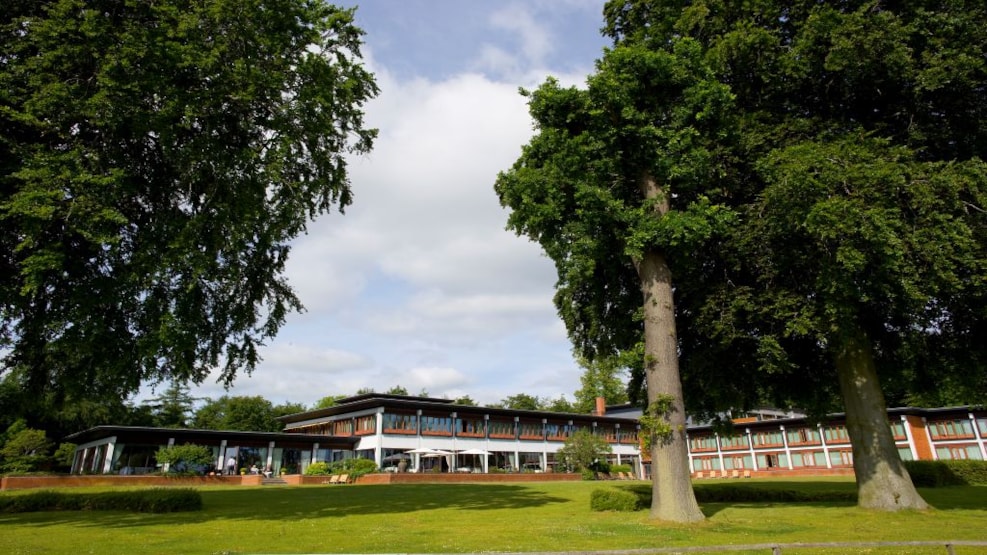 Hotel Hesselet - Meetings
Meetings at Hotel Hesselet, with a view over the Great Belt. 
Hotel Hesselet, situated right on the sandy shores of Funen, just north of the historic town of Nyborg, has a fine view across the Great Belt with its new bridge. Hesselets offers the perfect retreat from the turmoil of the city. This superb venue has become Denmark's most prestigious meeting place both for leisure and for business. The hotel has a superb restaurant and the friendly staff are caring and attentive. The rooms are stylish and comfortable and all have spacious. Well-fitted ensuite granite bathrooms with double washbasins, bathub and separate shower. Hesselet has 2 tennis courts, bicycles, indoor swimming pool, sauna, solarium, table tennis and billards. The renowned 40 year old Sct. Knuds Golf Club offers challenging fairways between woodland and the sea and has excellent club facilities. There are 7 further golf courses on the island.