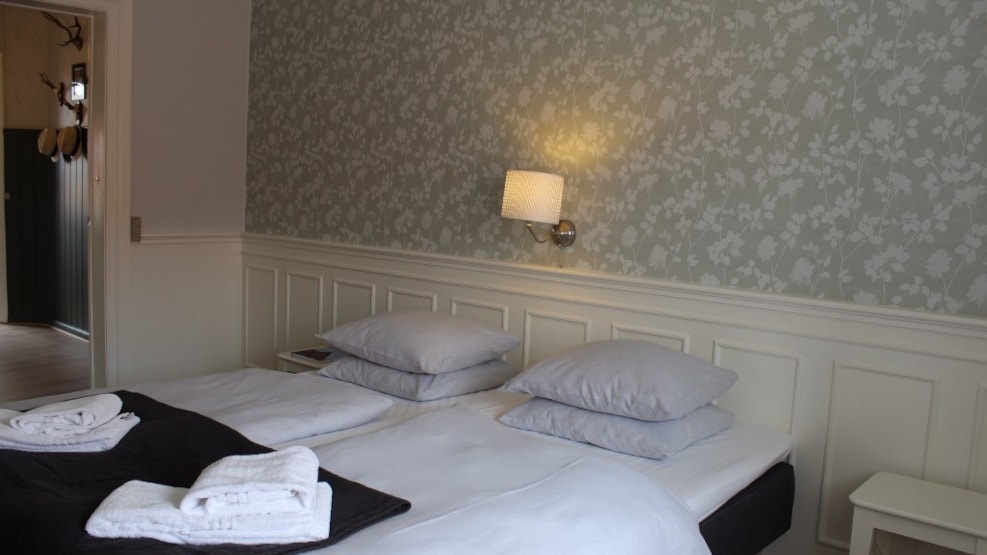 Hotel På Torvet
With all its cozy nooks, the yard at Hotel På Torvet is perfect for enjoying the quiet summer nights with the neat sound of the church bells of Ærøskøbing
The central location of Hotel På Torvet, on the town square of Ærøskøbing, brings you close to just about everything. Cafèes, restaurants and shops are just a step outside the door, and the habour is a five minute walk from the hotel.
The hotel has seven double rooms, three apartments and a beautiful suite – all equipped with an electric kettle and a refrigerator. For everyone who values homely cozyness, hospitality, personal interior design and high comfort, not the least, this hotel is the ideal choice.
With all its cozy nooks, the yard is perfect for enjoying the quiet summer nights with the neat sound of the church bells of Ærøskøbing.