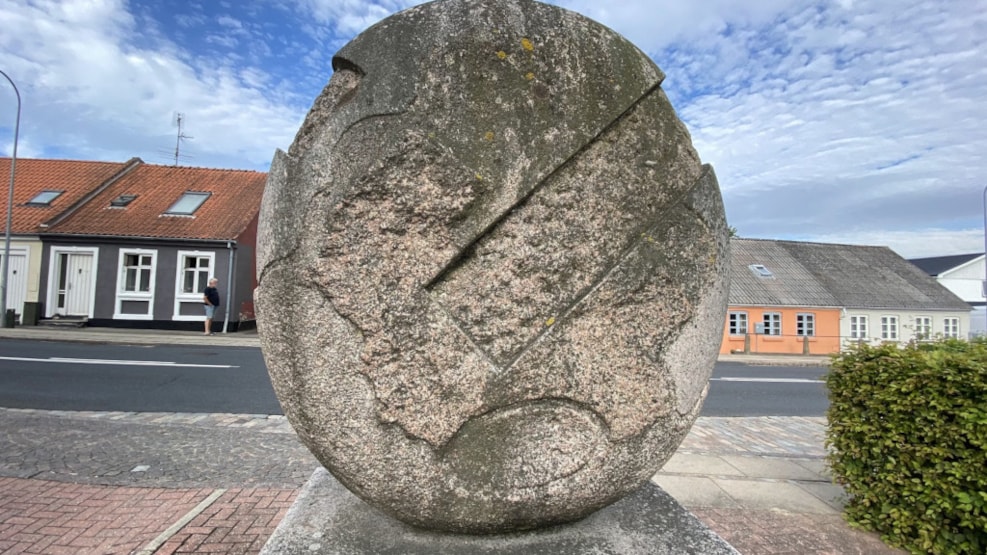 IO
Artist: Erik Brandt (1937 - )
Height: 100 cm
Width: 88 cm
Depth: 38 cm
IO, is made of granite.
IO was donated to the city in 1996 by the Foundation of the Savings Bank Faaborg. IO is the name of one of Jupiter's moons.
IO stands just to the left of the Manor Centre, facing Odensevej, on a granite plinth with a pavement stone base.