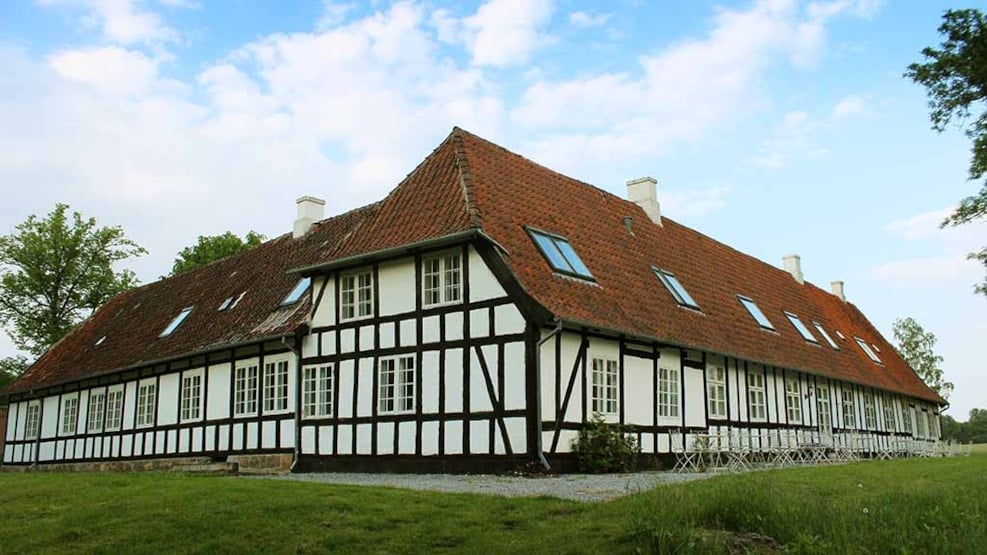 Jerstrup Manor House
The beautiful small Tudor style manor, Jerstrup, with a moat and an exceptional medieval granite bridge across the moat was first mentioned in 1328, but the present building dates back to 1719. 

Since 1804, the manor house has been part of the large manor estate Gyldensteen. The farm buildings and most of the land still belongs to the estate, but the main building now belongs to the owners of the castle Harridslevgaard. 

Jerstrup has recently been renovated and turned into a conference hotel.

It is only possible to see the manor house from the street.