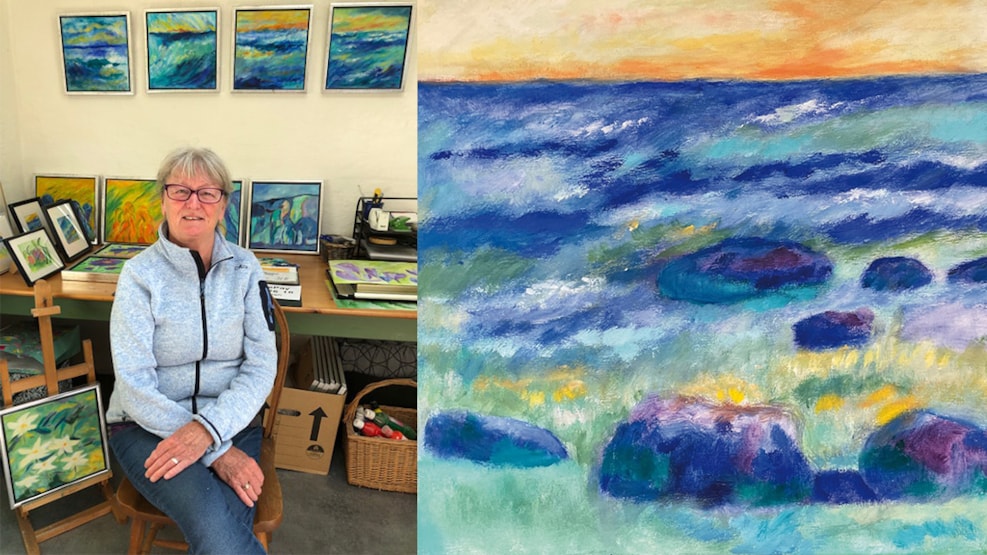 Jette Høgh - painter
Jette Høgh paints colourful landscapes filled with light, in which elves and subterranean creatures often mke an appearance. Her colour palette often consists of pure blues, turquoise and greens. 
The Light and subterranean creatures 
"My Nordic roots have given me a fascination for both light and the world of elves and other subterranean creatures. It is exciting when they appear in my landscapes. Suddenly they are there, and I get carried away with myself, incorporating them into my artistic compositions" says Jette Høgh when describing her pictorial universe.
Inspiration from Nature
Jette Høgh has lived on Langeland for more than 30 years and it is the nature of Langeland and the surrounding sea that is often seen in her paintings. 

"I am afraid of the sea, its enomormous power and the deep secrets it keeps in its many shades of blue. It fascinates me. My watercolour blocks and photo equipment are companions to my works with oil on canvas. They give me the great freedom of being able to paint my own world as i would like to see it.For me the shades of pure blue, turquoise and green I use are really positive. Once, my sister said to me "Jette, trees are not blue", my answer is that in painting anyting is possible."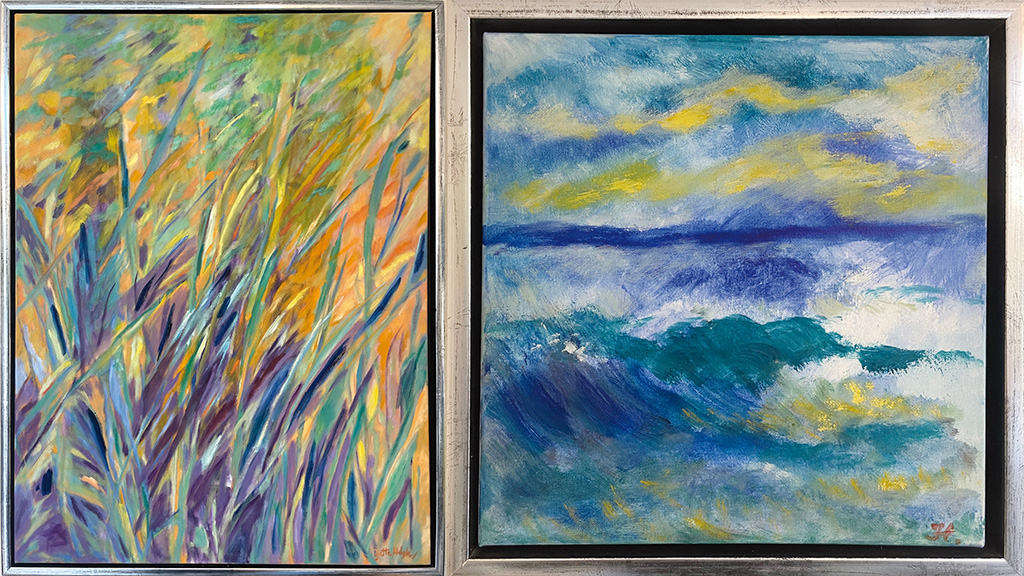 Biography
Jette Høgh was born on Iceland in 1948. She is a self taught painter, but trained as a teacher with fine art as a major. She has also painted in a number of studios in Copenhagen. "I have been drawing since I could hold a pape -everything between heaven and earth. When I was 16 my father gave me a paint box, and that started my journey into the world of colour." she tells us.So we can see drawing and painting have always been part of Jette's life.