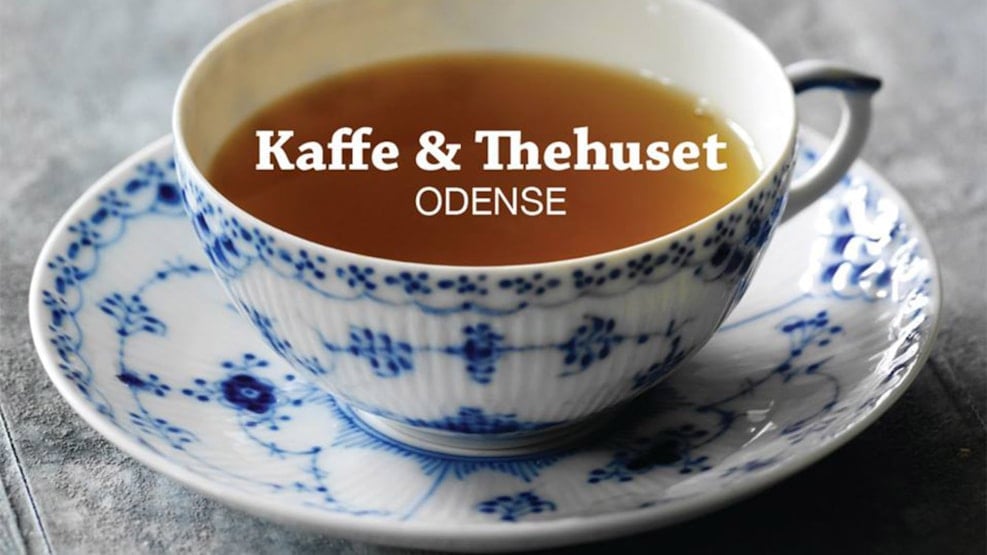 Kaffe og Thehuset (Coffee and Tea)
At Kaffe & Thehuset you can explore the many different kinds of tea available here. You can also buy various coffee, delicacies, and other exquisite things.
History and surroundings
Kaffe & Thehuset is both an online business and a physical shop. The shop has been around since 1997 when owner Mette Odgaard opened. Besides housing a lot of different and delicious teas and other things, the cozy shop is located in a very special and atmospheric setting: Vintapperstræde, which can easily be explored when you buy your fresh tea at Kaffe & Thehuset. On the website, you will also find a blog, where there are guides on how to grind your coffee right, information on why tea is so healthy, and more.
Variants of tea
At Kaffe & Thehuset you will find all kinds of tea. For example pure green tea or green tea aroma, you can also find different kinds of herbal tea, organic tea, rooibos tea, and much more. In addition, you can also buy tea filters, tea mugs, tea caps, and teapots, so you are ready to taste the amazing and delicious tea you buy from the store.
Variants of coffee
In addition to tea, you can also buy instant coffee, coffee beans, organic coffee, and flavored coffee. The special flavored coffees you can get are hazelnut, chocolate flavored, vanilla coffee, and Irish cream. So although the shop is primarily a tea house, there is more than ample opportunity to find delicious specialty coffees as well.
Other delights
As well as being able to buy a variety of exciting coffee blends and many different types of tea, Kaffe & Thehuset also offers many other treats. These include fine wines, gifts, and gift baskets, specialties, chocolates, and much more. You can also buy the very special and delicious wine gums from Wally and Whiz, and you will also find nice and colorful tea and coffee tins. On the website, you will also always find new products, which are available both in the shop and on the website. You can also find other goodies such as various gift boxes, different cooking oils, books, drinking bottles, and much more. When you go to Kaffe & Thehuset, you can be inspired and try new things in both coffee and tea.