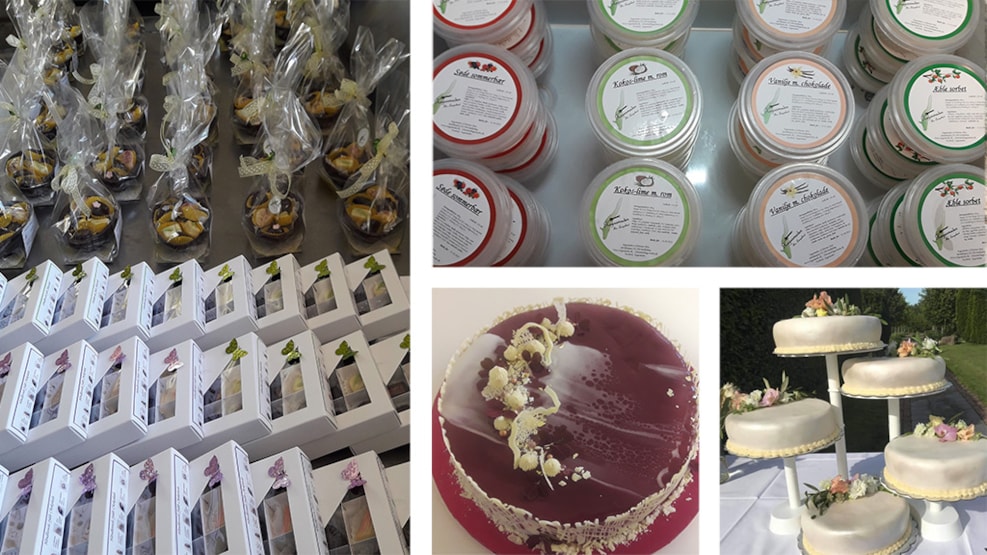 Kagesmeden - cake maker from Langeland
When Langeland is sweetest. Handmade dessert chocolate, chocolate bars, seasonal items. 
Homemade ice cream and sorbet.

Gift boxes and gift baskets. 

Party cakes for any occasion. 
The cake maker Christina lives with her family on beautiful Langeland where she has started her own small business that offers party cakes, petit four and delicious dessert chocolates for any occasion.
Christina created everything from scratch and love working with pure ingredients with authentic taste. She uses good, seasonal and local ingredients from Langeland.
All chocolates are handmade and hand-decorated.
Among the different flavors you will find sweet summer rhubarb, fresh lime cream, rum caramel, nougat with orange and many more.
The delicious chocolates are sold in Butik Knag in Rudkøbing and the Icecream is sold in Café Orangeriet in Tranekær
On the website www.kagesmeden.dk you can read more about Christina, the delicious cakes and sweets and find a list of retailers.