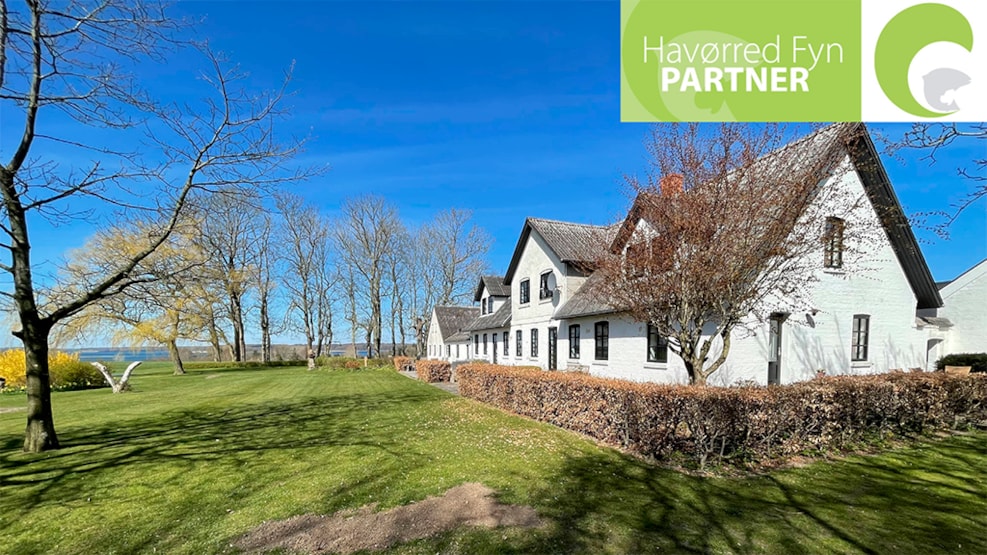 Katrinelyst B&B
A lovely farmhouse close to the golf course, with a private beach with views across Gamborg Fjord.
Kathrinelyst is an old family farm that once in the middle of the 1800s was built here on a little hill, with a great view of Gamborg Fjord and Little Belt surrounded by good farmland.
Lovely farm close to the golf course and with a private beach and bathing jetty. Ideal for anglers, golf enthusiasts and families with children. Cleaning facilities and freezer available for anglers.
Airy apartment with room for max. 6 persons, with a view of the nearby water and fields. Lounge/seating area/kitchen, double room, bathroom, bed loft with room for 3 persons. TV and Wi-Fi access (please bring your own pc). Possibility for rent of babybed.