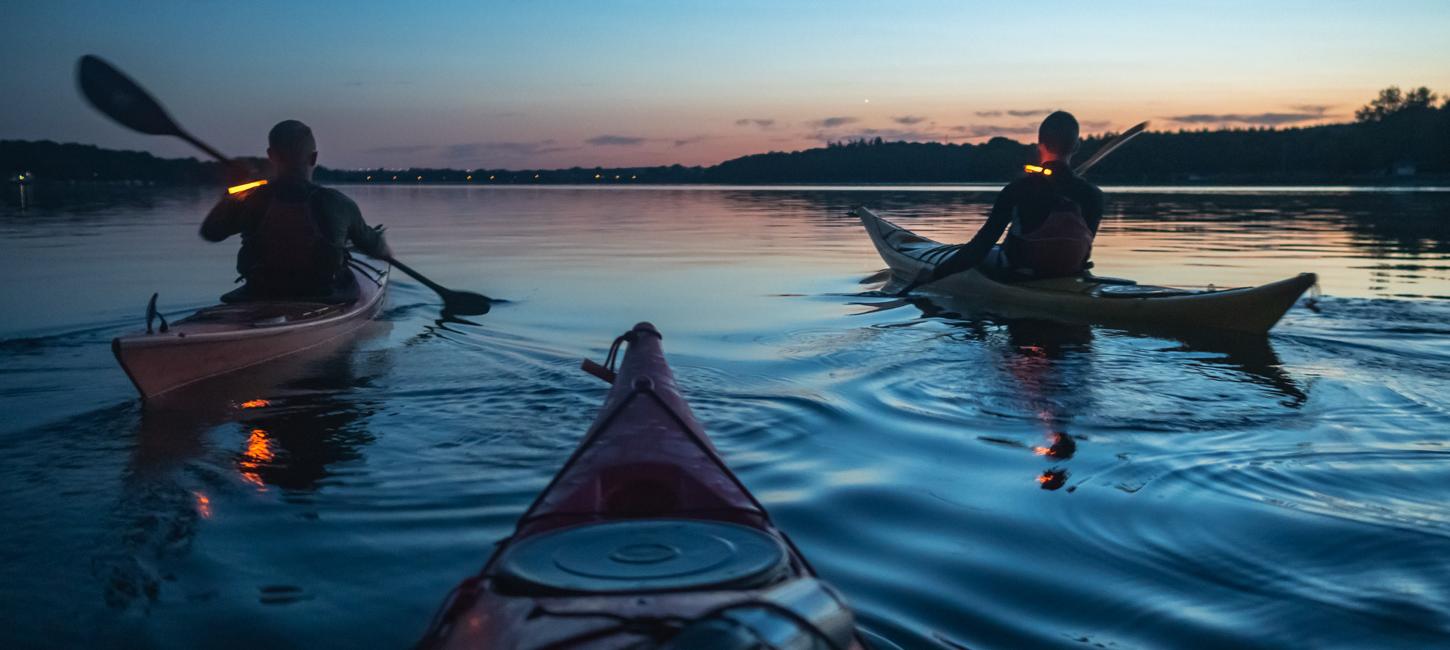 Kayaking on Fyn
With about 1100 km coastline, 96 small islands and islets in the surrounding sea, Fyn is the perfect destination for an active sea holiday - in a kayak, on a SUP-board or perhaps on a kiteboard. There are plenty of options. Get inspired right here.
Go explore the South Fyn Archipelago
Explore the beautiful nature on the many small islands and islets and see if you can spot breeding birds – there are actually a total of 55 small islands. The archipelago is a unique destination for sea kayaking with its sheltered bays, shallow waters, and many beaches where you can easily pull your kayak to shore. Many skilled kayakers even say that it is one of the best places to row in. Get inspired right here.
Are you ready for new kayaking experiences in the South Fyn Archipelago? Then you have to buy the Sea Kayaking Guide. You will get tips on how to row in the archipelago and a total of five detailed maps with different routes. Read more about the content of the guide right here.
If you want even more inspiration for activities in the archipelago, you can download the Archipelago Map right here. You can also get the map at the local tourist agencies.
Kayaking in Nature Park Lillebælt
Explore Denmark's biggest nature park from your kayak. There are optimal conditions for beginners with many sheltered loading docks along the shore. The more advanced kayakers can get a more technical challenge in the form of difficult and exciting currents.
A trip in the Little Belt is unique – with a view of cost on both sides and the scenery changing from countryside to city. The scenery is incredibly varied and beautiful from the perspective.
If you want to learn more about kayaking in the Little Belt, you can get more information at VisitLillebælt.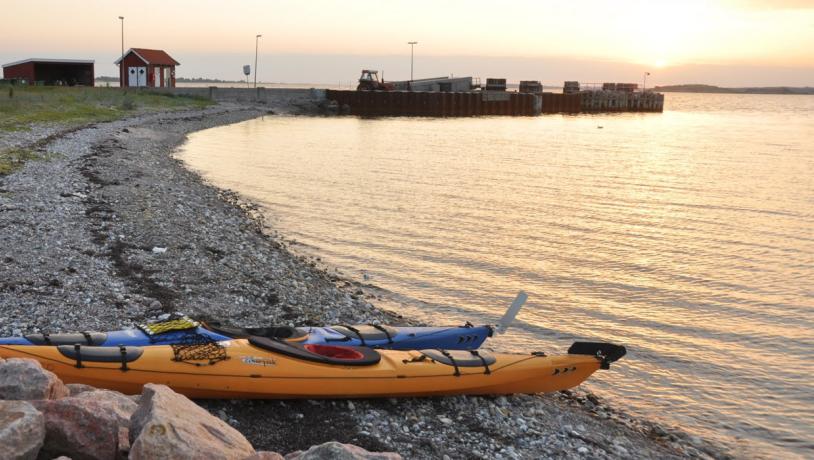 Photo:Destination Fyn
Around Kerteminde Fjord and Kertinge Nor
If you visit South Fyn, you must take a kayak trip. If you follow this route, you will experience beautiful nature and a rich bird life. The route is 22 km, but if you are a beginner and it seems a bit too far, you ca neasily shorten the route.
Row along the coast and experience the many aspects of nature up close. Notice the woodlands, slopes, the sandy beaches and the stone beaches. The reed-filled stretches, castles, and ships. If you are lucky, you might spot a Viking ship in Ladby.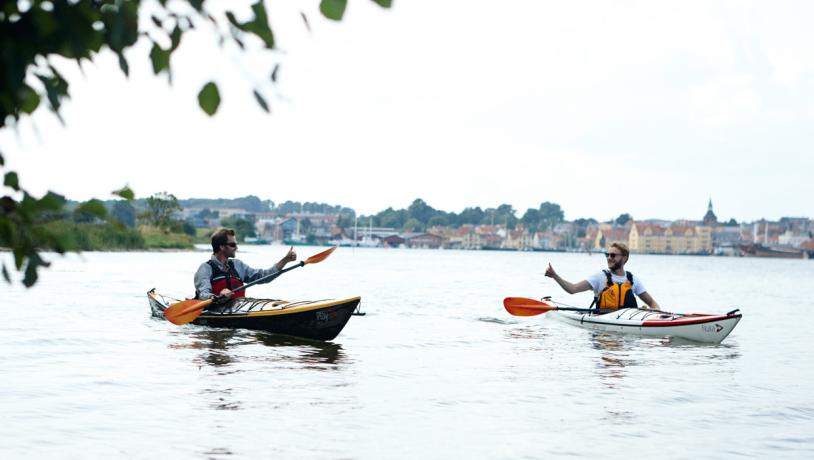 Photo:Destination Fyn
Explore the coast of North Fyn
The long coastline of North Fyn is also worth a visit, if you feel it is time to bring out the kayak. You can visit some of the best and most child-friendly beaches and this is also great conditions for water activities as kayaking and SUP. Read more about beach life on North Fyn right here.
If you want a little more action, the water at Flyvesandet is the perfect place for kitesurfing. There are also plenty of beautiful places to visit in the North Fyn nature – for example uninhabited islands and beautiful nature areas along the coast.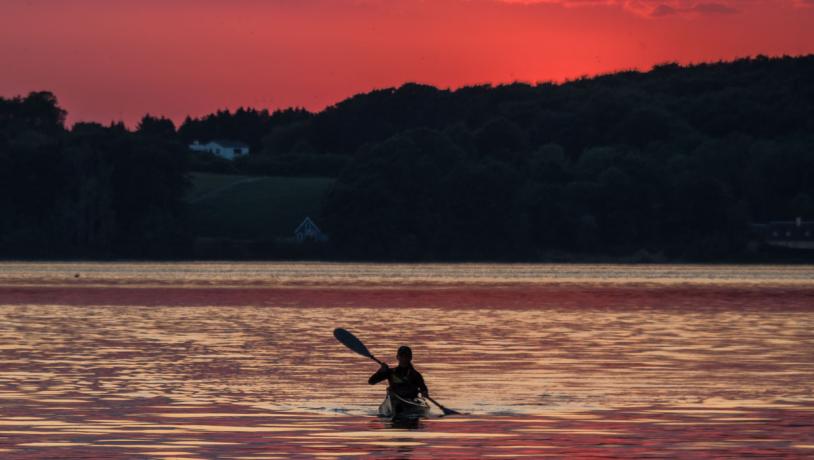 Photo:Destination Fyn
Don't forget about Odense!
Even though, Odense is not the most obvious destination for kayaking, it is still possible to get out on the water. Especially Odense river is perfect for a nice day on the water – either in a water bicycle, canoe or kayak. Read more right here. It it also possible to take your own kayak or canoe out for a ride on the river.