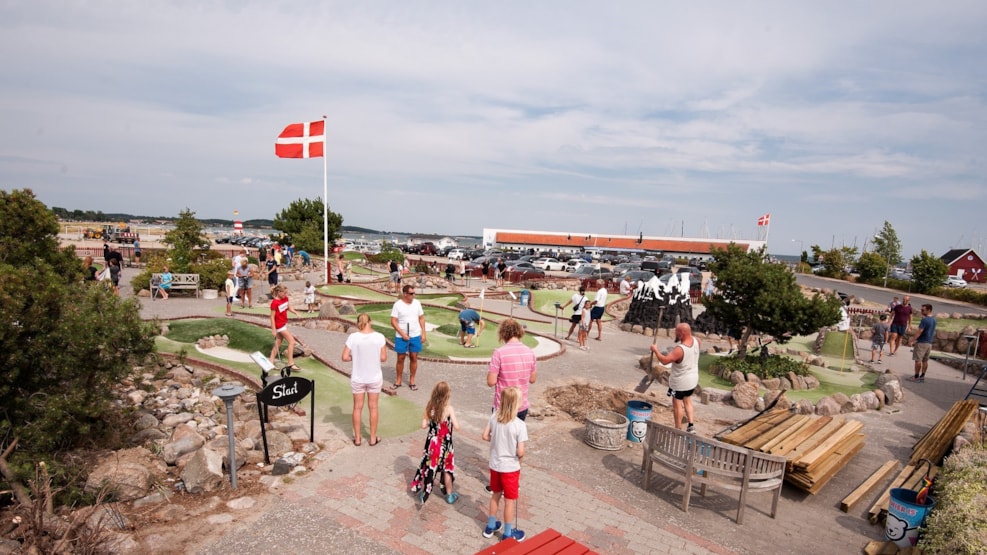 Kerteminde Minigolf
Kerteminde Minigolf is entertainment for the whole family
Kerteminde Minigolf is good entertainment for the whole family. With a perfect location by the beach and marina and only a few minutes' walk from the centre.
In 2007, Kerteminde Minigolf opened with 18 completely new, exciting and challenging courses.
​Kerteminde Minigolf is a modern and exciting course for both children and adults.
Opening hours
April: at 11.00 – 21.00

May: at 11.00 – 22.00

June: at 11.00 – 23.00

July: at 10.00 – 23.00

August: at 11.00 – 22.00

September: at 11.00 – 20.00

October: at 11.00 – 18.00
Prices for mini golf
60 dkr. for adults
40 dkr. for children (under 13)
Season ticket
350 DKR for adults
200 DKR for children